First Wave Faculty Directory
Seaver faculty, staff, and administrators are dedicated to helping first-generation Seaver College students thrive throughout their academic journey. Highlighted below are faculty who were first-generation students themselves as well as faculty who advocate, support, and serve the unique first-generation population on campus. All faculty identified below are eager to assist you throughout your time at Pepperdine and are looking forward to working with you.
First-Generation Faculty
---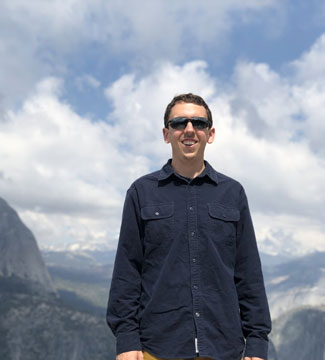 As a first-generation college student at a university like Pepperdine, I didn't realize that there were things I didn't know that my classmates did. I had a super supportive family and a sister who went to college before me, but I independently navigated the world of private higher education, learning what I didn't know as I went. I am thankful for my family's support to get me here, and thankful that I had professors who were willing to talk with me about how to take advantage of my education and to further it beyond graduation. At Pepperdine, I love having these same conversations and am glad to come alongside my students who are experiencing similar things to what I once did.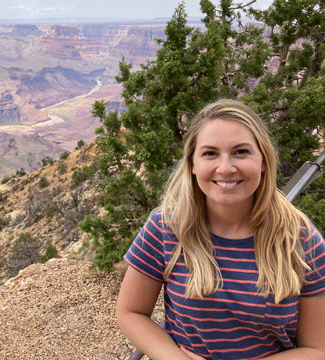 Hello! Although my parents and sisters all started college, I'm the first and only one to successfully graduate. I've seen firsthand how financial struggles, lack of family support, and just not knowing how to navigate the system can get in the way of completing your degree. I'm not that far removed from the days of working while taking a full course load, scraping together loose change to pay for lunch, and worrying about what's going on back home while trying to study for class. If you sometimes feel like you don't belong--family that doesn't quite understand your college experiences, friends that take a college education for granted--I'd love to talk!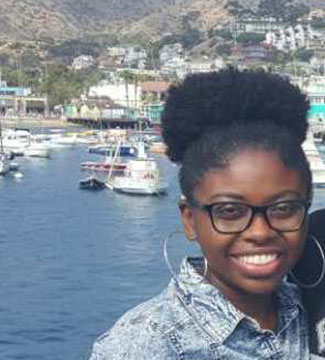 Hi, I was a first-generation college student and am always excited to have conversations with first-generation college students here at Pepperdine. All first-generation college students are different but, in my case, neither of my parents graduated from high school. Both my parents later worked hard to earn GEDs (high school equivalency diplomas) but never attended college. Although my parents valued my educational journey and supported me 110%, I had to figure out most aspects of my college journey alone. You don't have to do it alone! I'm looking forward to talking with you!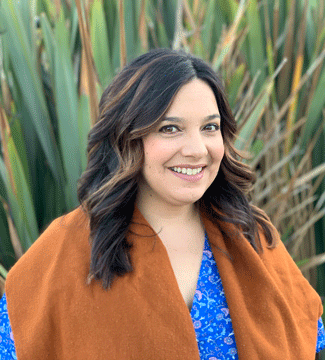 Greetings! As a first-generation college student, I experienced many moments where I felt I lacked "insider knowledge" when navigating the higher education world. I was first in my family to attend college and graduate school. My mother was born in El Salvador and my father was born in Perú. They moved to America when they were teenagers and were not able to earn a bachelor's degree because they needed to work full time to support themselves. In school I qualified for free and reduced lunch and often felt different from my friends who didn't use lunch tickets to eat at school. Money was a constant worry. Attending college was not an option for my siblings and I, it was a requirement that my parents explained would help us live a life with financial security. They supported me in submitting the FAFSA and I was able to attend college with financial aid. I made it to college with their help, but many times felt I needed more guidance during my undergraduate years. I hope to connect with first-gen students on campus and would love to lend a helping hand along your journey. Please reach out and email me anytime. Welcome to Pepperdine!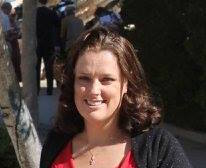 Most of my family did not attend college or did not complete their degrees, save for my maternal grandmother who went back to college later in life. No one in my parent's generation attempted college and everyone else in my generation dropped out. My father was trained as an electrician in the Navy and my mother worked in inventory. Both suffered job losses they couldn't recover from because of their lack of education. I grew up very poor on the east side of Las Vegas and know what it is like to be away at college when your family is struggling financially, to feel guilty for succeeding. If this resonates with you, I'm here to talk.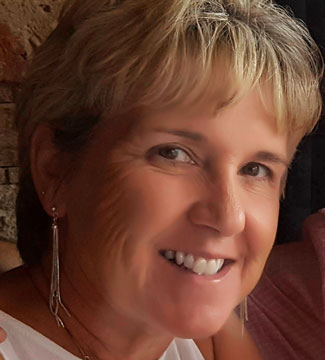 Hello First-Generation College Students! I, myself, was a first-generation college student at Pepperdine and so I am personally familiar with what it feels like to enter the new world of the college experience, including both the thrill of beginning college but also the challenges that students sometimes face. Before attending college, I never dreamed that I would one day finish my degree and then go on to get both my master's and PhD and return to teach at my alma mater. But it has been a dream come true for me, especially because of the opportunities I have to work with Pepperdine students whose background and experience are similar to mine. I would love to have coffee or lunch and a conversation with you about your Pepperdine experience thus far!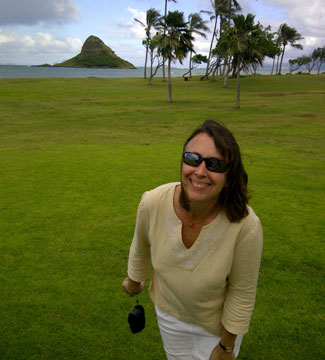 I am a first-generation college student. My father served in the USMC for nearly thirty years, and we moved all over the country, every two years. I worked full time as a bank teller while enrolled as an undergraduate at UNLV, and then attended graduate school at the University of Notre Dame. At Notre Dame I worked as a Teaching Assistant but also waited tables until midnight at an Italian restaurant on the weekends to help pay my rent. It has been a long road but I am glad to be a professor.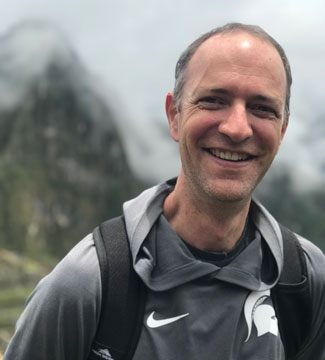 My dad never went to college and my mom went to a community college when I was older (I've never seen people work as hard as my parents did those years). I was thrilled to go to college, but immediately felt far behind everyone else. I missed some opportunities because I didn't know about them, didn't realize how important they were, was intimidated, or had to work. I wanted to study abroad, but didn't think I could leave my good side job and was a bit daunted by travel, having never been abroad. Thanks to God, my family, and a few key professors, it all worked out for good despite some bumps. The picture from Peru shows I finally made it abroad too—thank you International Programs!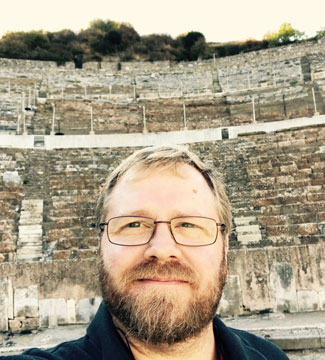 I am the youngest of six children and am the only one of my family (including my parents) to attend college. I completed BA, MA, and PhD degrees in English (all with concentrations in Creative Writing), as well as a two-year post-doctoral fellowship, before joining the faculty here at Pepperdine. The culture of colleges and universities is very different than K-12 schools, and I understand the challenge of navigating that transition without any kind of mentorship or family history in this kind of academic environment. Please consider me an advocate and don't hesitate to contact me if you want to talk about your (or my) experiences. I think I can be especially helpful to any of students interested in the arts.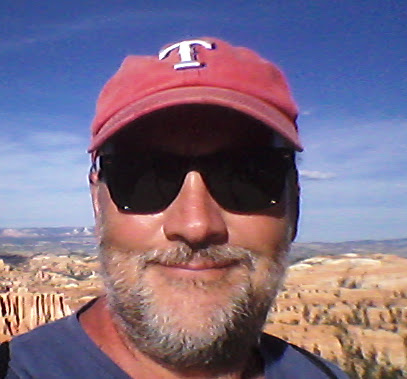 Everyone in my family has attended college, but I'm the first--and only--one to have completed a degree. That, technically, makes me a first-gen college student. It also gives me insight into some of the factors that can derail the pursuit of a degree, as well as insight into what it can mean to be self-taught. I've spent my entire adult life on college campuses, but I'm just now becoming aware of the challenges that first-gen students (including me a long time ago) often face.

Additional First-Generation Faculty
---
First-Generation Faculty Advocates
---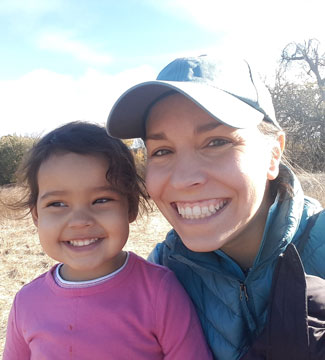 Hi! I would be happy to talk with any first-generation student here at Pepperdine. While I was not officially a first-generation student, I also did not have much of a roadmap for the four-year college route, as my parents went to college later in life. I'm also married to a first-generation student who didn't get the support he needed; his story reminds me of how important it is that first-generation students get the encouragement and resources they need to showcase their talents. I want to hear your story!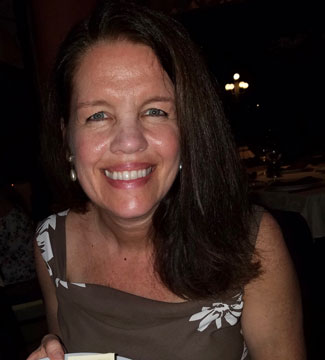 Hello! Though I am not a first-generation college student, I'm truly inspired by you and want to do all I can to support you during your time here! My job at Pepperdine is to prepare elementary and secondary teachers. I hope that you had some truly amazing teachers in your life and that perhaps one or two of them played a role in your being at Pepperdine. Maybe you even want to become one to pay it forward! If so, look me up. Regardless, earning your degree is a big step towards a promising future and I would love to walk beside you in your Pepperdine journey. I look forward to meeting you!