Meet the Navigate Ambassadors
The Seaver College Navigate Ambassadors are pros in both the Navigate app and desktop platform. Connect with them to learn more about how Navigate can help make your academic journey a success.
Meet the Ambassadors
---
Kaila Crouch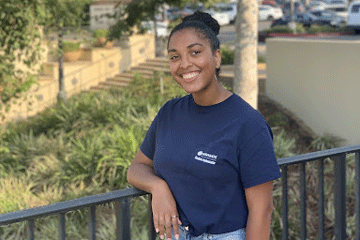 My name is Kaila and I am a sophomore majoring in Business Administration. My favorite Navigate feature is Appointments; this feature makes it so easy to schedule a meeting with a member of your Student Success Team or a tutor. Being remote my freshman year made it difficult to meet and connect with faculty and advisors. Utilizing the Navigate app and the resources it offers played a big role in my successful transition to college.
---
Theodore Flunker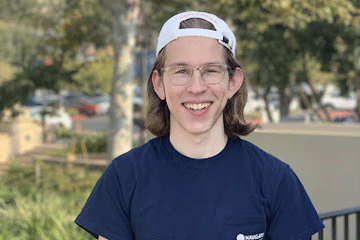 Hey there, my name is Teddy! I'm a junior studying Political Science here at Seaver College. My favorite Navigate feature is Study Buddies because it's an easy way to get to know other students in your class. Through sharing an interest in studying outside of class, you and your peers can create pathways to success and friendship. The way Navigate has impacted me personally is that its presence is reassuring; it communicates the fact that just about every student has (or has had) questions about what resources are available to them on campus. Navigate contains the answers to those questions and is all in one place!
---
Nolan Harvel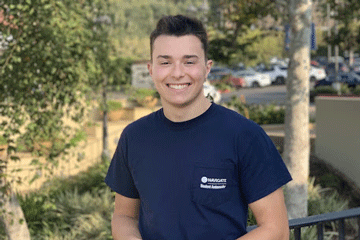 Hello everyone! My name is Nolan Harvel and I am a music performance and creative writing double major at Pepperdine. Navigate has a wonderful Class Schedule feature that allows users to copy their class schedule from the Navigate app into their personal calendar on their mobile device. Being incredibly easy to use, this feature of Navigate has streamlined my college experience by allowing me to easily access my class schedule at any time. When I was a freshman, the only way to access my schedule was to log into WaveNet and manually input my class schedule into my personal calendar. Because of Navigate, I am now able to keep track of my schedule and stay on top of my studies!
---
Cairo Walsh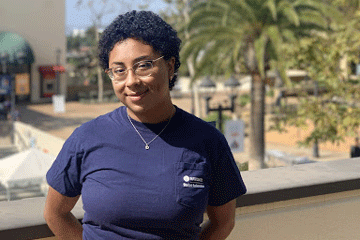 My name is Cairo Walsh. My pronouns are They/Them/Theirs and I'm a senior at Pepperdine with a Psychology major and Ethnic Studies Minor. I'm also a First-Gen and out of state student. My favorite Navigate feature is the Class Schedule because it provides easy access to my weekly schedule with just one tap! Navigate has impacted my college experience by helping me be more organized. Through the resources for Study Buddies, Appointments, and Class Schedule, I'm able to plan my weeks accordingly while also keeping up with academics and planning out my future semesters.