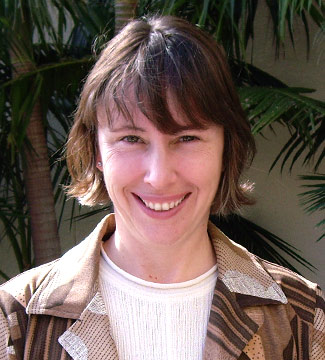 Maire Mullins
Professor of English
Humanities/Teacher Education Division
, Seaver College
CAC
"Prophetic Voice and Sacramental Insight in Walt Whitman's 'Messenger Leave' Poems," Renascence 68.4 (Fall 2016): 246-65., 2016
"The Selected Letters of Hannah Whitman Heyde." Scholarly Editing (2016):17.
"Birdsong in Whitman: Listening to the Mockingbird in 'Out of the Cradle Endlessly Rocking.'" Walt Whitman Quarterly Review 31 (2013), 18-30.
"'Deeper Down in the Domain of Human Hearts': Hope in Isak Dinesen's Babette's Feast." Logos: A Journal of Catholic Thought and Culture 12: I (Winter 2009): 1-22.
"Diversity in Whitman: Section Thirty-three of 'Song of Myself.'" Notes on American Literature 17:1 (Winter/Spring) 2008: 21-29.
"Sexuality in Leaves of Grass." A Companion to Walt Whitman. Ed. Donald D. Cummings. Oxford: Blackwell Publishers, 2006. 164-179.
"Alexandra's Dreams: 'The Mightiest of All Lovers' in Willa Cather's O Pioneers!" Great Plains Quarterly 25:3 (2005): 147-159.
"'I Bequeath Myself to the Dirt to Grow from the Grass I Love': The Whitman-Cather Connection in O Pioneers!" Tulsa Studies in Women's Literature 20:1 (2001): 123-136.
"Stopping History in Walt Whitman's Drum-Taps." Walt Whitman Quarterly Review17:1-2 (Summer 1999/Fall 1999): 4-14.
"Esther's Smile: Silence and Action in Hisaye Yamamoto's 'Wilshire Bus.'" Studies in Short Fiction 35 (1998): 75-82.
"Writing Woman's Body in Walt Whitman's Leaves of Grass. " The Tohoku Journal of American Studies (Sendai, Japan) Vol. 1 (Fall 1997): 1-28.
Glazer Institute Teaching and Research Grant
Seaver Dean's Research Grant
Institutional Technology Grant
Calvin College Seminar in Christian Scholarship
Fulbright Scholar, Japan
Topics
American literature and culture
Digital Humanities
Courses
American Literature and Culture
Social Action and Justice
Humanities 313