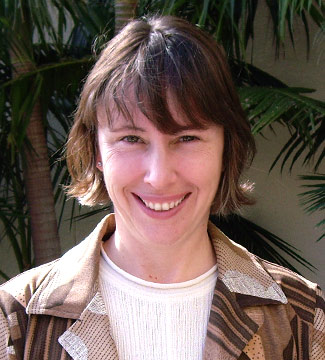 Maire Mullins
Blanche E. Seaver Chair of English Literature
Professor of English
Humanities/Teacher Education Division
, Seaver College
CAC 109
Biography
Maire Mullins, Professor of English, is Blanche E. Seaver Chair of English Literature. She has served as chair of the humanities and teacher education division at Pepperdine University, and as chair of the English and foreign languages department at Saint Xavier University in Chicago. From 2005-2012 she served as editor of the journal Christianity and Literature. Dr. Mullins was named a Fulbright Scholar to Japan and taught at Tokyo Christian Women's University and Tokyo Gakugei University. Her areas of expertise include Walt Whitman, Hannah Whitman Heyde, digital humanities, religion and literature, and gender studies.
Education
PhD English, University of Notre Dame
MA English, University of Nevada, Las Vegas
BA English, University of Nevada, Las Vegas
"Walt Whitman and the Washingtonian Temperance Movement," ESQ: A Journal of Nineteenth-Century American Literature and Culture, 67:2 (2021), 477-515.
Hannah Whitman Heyde: The Complete Correspondence, Ed. Maire Mullins. Bucknell UP, 2021.
"Gender." Walt Whitman in Context. Ed. Edward Whitley and Joanna Levin. Cambridge: Cambridge University Press, 2018. 218-226.
"The Selected Letters of Hannah Whitman Heyde," Scholarly Editing, the Annual of the Association for Documentary Editing, Vol. 37, 2016. http://scholarlyediting.org/2016/editions/mullinswhitmanheyde.html (e-edition)
"Prophetic Voice and Sacramental Insight in Walt Whitman's 'Messenger Leave' Poems," Renascence: Essays on Values in Literature 68.4 (2016): 246-65.
"Birdsong in Whitman: Listening to the Mockingbird in 'Out of the Cradle Endlessly Rocking.'" Walt Whitman Quarterly Review 31 (2013), 18-30.
"Imagining Community: Language and Literacy in Hisaye Yamamoto's 'Seventeen Syllables.'" Journal of Asian American Studies June 2010: 219-241.
"'Deeper Down in the Domain of Human Hearts': Hope in Isak Dinesen's Babette's Feast." Logos: A Journal of Catholic Thought and Culture 12: I (Winter 2009): 1-22.
"Diversity in Whitman: Section Thirty-three of 'Song of Myself.'" Notes on American Literature 17:1 (Winter/Spring) 2008: 21-29.
"The Gift of Grace: Isak Dinesen's Babette's Feast." The Gift of Story: Narrating Hope in a Postmodern World. Ed. Emily Greisinger & Mark Eaton. Texas: Baylor University Press, 2006. 279-296.
"Sexuality in Leaves of Grass." A Companion to Walt Whitman. Ed. Donald D. Cummings. Oxford: Blackwell Publishers, 2006. 164-179.
"Alexandra's Dreams: 'The Mightiest of All Lovers' in Willa Cather's O Pioneers!" Great Plains Quarterly 25:3 (2005): 147-159.
"'I Bequeath Myself to the Dirt to Grow from the Grass I Love': The Whitman-Cather Connection in O Pioneers!" Tulsa Studies in Women's Literature 20:1 (2001): 123-136.
"Stopping History in Walt Whitman's Drum-Taps." Walt Whitman Quarterly Review17:1-2 (Summer 1999/Fall 1999): 4-14.
"Esther's Smile: Silence and Action in Hisaye Yamamoto's 'Wilshire Bus.'" Studies in Short Fiction 35 (1998): 75-82.
"Writing Woman's Body in Walt Whitman's Leaves of Grass. " The Tohoku Journal of American Studies (Sendai, Japan) Vol. 1 (Fall 1997): 1-28.
"Home, Community, and the Gift that Gives in Isak Dinesen's Babette's Feast." Women's Studies: An Interdisciplinary Journal 23 (1994): 217-228.
"Leaves of Grass as a 'Woman's Book.'" Walt Whitman Quarterly Review 10:4 (Spring 1993): 195-208.
"'Act-Poems of Eyes, Hands, Hips and Bosoms': Women's Sexuality in Walt Whitman's Children of Adam." ATQ: American Transcendental Quarterly Special Issue: Walt Whitman 6:3 (September 1992): 213-231.
"Double Vision: The Function of the Fool in Yeats' On Baile's Strand." Eire Ireland 24 (1989): 139-149.
University Award for Excellence in Leadership, 2021-2022
Blanche E. Seaver Chair of English Literature
Seaver Dean's Research Grant
Glazer Institute Teaching and Research Grant
Calvin College Seminar in Christian Scholarship
Fulbright Scholar, Japan
Lilly Grant: Multicultural literature, Saint Xavier University
Sesquicentennial Grant, University of Notre Dame, Religion and Literature
Marjorie Barrick Outstanding Graduate Student Fellowship, University of Nevada
Topics
Walt Whitman
Digital Humanities
American Literature and Culture
Religion and Literature
Gender Studies
Courses
American Literature and Culture
Social Action and Justice
Humanities 313