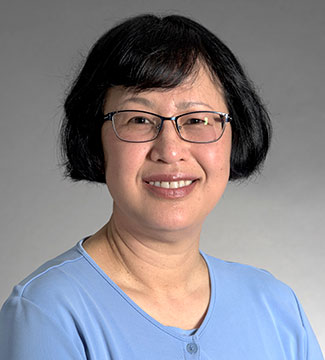 Khanh-Van T. Bui
Professor of Psychology
Social Science Division
, Seaver College
APC 245
Education
PhD, Social Psychology, University of California, Los Angeles, 1997
MA, Social Psychology, University of California, Los Angeles, 1993
BA, Psychology, University of California, Los Angeles, 1990, Summa Cum Laude and Phi Beta Kappa
The names of Pepperdine undergraduate collaborators are underlined below.
Bui, K. T., & Rush, R. A. (2016). Parental involvement in middle school predicting college attendance for first-generation students. Education, 136(4), 473-489.
Baumgartner, B. J., Bauer, L. M., & Bui, K. T., (2012). Reactions to homelessness: Social, cultural, and psychological sources of discrimination. Psi Chi Journal of Psychological Research, 17(1), 26-34.
Scafidi, T., & Bui, K. T. (2010). Gender similarities in math performance from middle school to high school. Journal of Instructional Psychology, 37(3), 252-255.
Bui, K. T., Ellickson, P. L., & Bell, R. M. (2000). Cross-lagged relationships among adolescent problem drug use, deviance, and poor mental health. Journal of Drug Issues, 30(2), 283-303.
Bui, K. T., Peplau, L. A., & Hill, C. T. (1996). Testing the Rusbult model of relationship commitment and stability in a 15-year study of heterosexual couples. Personality and Social Psychology Bulletin, 22(12), 1244-1257.
Bui, K. T., & Takeuchi, D. T. (1992). Ethnic minority adolescents and the use of community mental health care services. American Journal of Community Psychology, 20(4), 403-417.
Faculty/Student Mentor Program Award
Academic Year Undergraduate Research Initiative Award
Western Psychological Association
Council of Undergraduate Psychology Programs
Associate Editor, Journal of Drug Issues
Editorial Board, College Student Journal