Seaver College History
 

Breaking Waves in Malibu (1970s)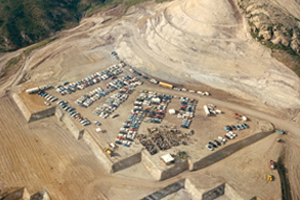 As Pepperdine University grew in size and prominence, we began looking for opportunities to expand from our Los Angeles Campus. In October of 1968, Merritt H. Adamson and her sisters Sylvia Rindge and Rhoda-May donated 138 acres of Malibu land to the University. Two short years later, Governor Ronald Reagan helped announce ground had been broken at our Malibu Campus at the "Birth of a College" dinner event.
In 1972, Pepperdine's first Malibu students arrived. Of the original 867 students, 475 were freshmen. This strong building block afforded us the ability to continue building our Malibu campus; the Phillips Theme Tower and Stauffer Chapel were finished in 1973.
In his 1974 Malibu Campus Commencement Ceremony speech, then President William Banowsky officially established the Malibu Campus as "Seaver College of Letters, Arts and Sciences."
The seventies were marked by answered prayers and realized dreams for the Pepperdine community. The Malibu campus brought with it increased student application numbers, a faculty in which 85 percent held doctorate degrees, and a student newspaper in the Graphic that won multiple California journalism awards. Seaver's choice to host the Battle of the Network Stars on national TV in 1976 helped bring fresh eyes to our Malibu campus, and played a role in our increased national exposure.
Pepperdine was in a stable and promising condition when Howard A. White succeeded William Banowsky as our fifth University President in 1978. As our Malibu relocation was underway, the university finally had the physical space it needed to continue fulfilling George Pepperdine's ambitions from his inaugural address in 1937. President White began his tenure by focusing on building infrastructure and cultural ecosystems to foster Seaver's academic growth.
 

Developing World Citizens (1980s)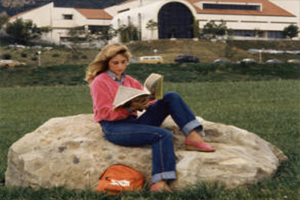 A university-wide commitment to developing citizens of the world brought forth a concentrated effort to expand our campuses internationally. After experimental study abroad programs in London proved successful, Seaver planned to offer its first full-year international program in Florence for fall 1987.
Back in Malibu, Seaver College instituted a Great Books curriculum in 1988, modeled after the University of Chicago's popular syllabus. By the time of his honorable resignation in 1985, Howard A. White had delivered on his original goals of pushing Seaver's academic culture forward. His well-articulated vision for Pepperdine helped the University reaffirm its commitment to the Christian faith and mission. President White worked closely with the Pepperdine regents in appointing David Davenport as his successor and sixth president of the University.
As the 1980s drew to a close, President Davenport made a concerted effort to steer Pepperdine away from a traditional hierarchical administration, with an "Ivory Tower" overlooking silos of localized departments. Just as Churches of Christ favor more transparent power structures, President Davenport envisioned a similar system for the university, where knowledge was viewed within the "light" metaphor, passing through a prism spreading out in all directions, both clear and easily visible.
This "Network of Light" helped shape Seaver's future, as collaboration was encouraged from both outsiders and administrators, all sharing the goal of improving and innovating Pepperdine. Furthermore, individual divisions were given more autonomy over their programs in order to serve the constantly shifting needs of their students.
 

Expanding International and Digital Horizons (1990s)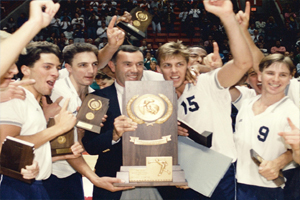 With each passing year, our university expanded architecturally and in student population. In the first half of the 1990s, Seaver completed construction projects on the Cultural Arts Center, the Towers Residences, and the Howard A. White Student Recreation Center (the HAWC), as well as expansions to the Payson Library and Firestone Fieldhouse.
Shortly after the completion of the tennis pavilion in May 1993, Pepperdine hosted the 1995 NCAA Division I Women's Tennis Western Regional Championships.
With renovations to our athletic facilities in the early 1990s, our school spirit skyrocketed. In 1992, the men's volleyball team won the NCAA Division I National Championship in March, and the baseball team won the College World Series a few short months later. By 1997, our Men's Golf and Water Polo teams took home NCAA National Titles of their own.
Following our International Program success in the 1980s, Seaver College envisioned a student body where over 50 percent of students participated in study abroad educational experiences. To help bring this vision to life, expanded opportunities for students were announced, with full-time programs in London and Buenos Aires established by 1995.
In Malibu, President Davenport's ideal of free and unfettered communication helped spearhead initiatives to shift our library catalogue to the mainframe system in 1992, new dormitories fully equipped with Ethernet connections, and a 24-hour computer lab built into the HAWC. By the end of his tenure, President Davenport's forward thinking helped pave the way for the University's cutting edge digital infrastructure and wireless campus outfitting in the decade to follow.
 

Furthering Our Mission (2000s)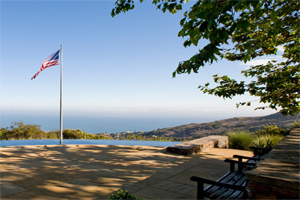 In 2000, Andrew K. Benton was named the seventh president of Pepperdine University. As his tenure commenced, President Benton announced his strategic plan Boundless Horizons, which provided five major goals for the University to focus on in the new millennium.
These goals were to Expand Resources, Enhance Diversity, Strengthen our Connection to Heritage, Create a Sense of Community, and Emphasize both Scholarship and Culture.
Spurred on by these challenges, Seaver seized ownership of its growing reputation as a nationally competitive, rigorous academic institution. By the 2000s our status among the 1st quartile national rankings had become an annual occurrence.
As our athletic programs flourished, with National Championships in Men's Volleyball and Tennis, our academics also continued growing in national prominence. The faculty and administration saw an influx of highly successful professors and executives join the Seaver family, where they welcomed the chance to build authentic relationships with our student body and do so in a community that encouraged spiritual growth.
David Baird, the Dean of Seaver College in the early 2000s, helped foster an academic experience and curriculum that would properly position our students to be competitive for prestigious fellowships. In 2006 Pepperdine had two Fulbright Scholars, five in 2008, and seven in 2010.
Seaver's global perspective continued expanding in the 2000s. Permanent facilities were established in Lausanne, Switzerland in 2008, followed shortly thereafter with a flagship Asian program in Shanghai, China.
Amid the darkness of the national tragedy on 9/11, as well as natural disasters, public corporate malfeasance and the Great Recession, Seaver College responded counter intuitively by moving towards an institutional aesthetic of creating beauty, and asserting hope and moral order.
Heroes Garden was constructed in 2003 to honor alumnus Tom Burnett – a passenger on United 93 – and all the victims of the September 11th attacks. Today, Heroes Garden looks over all of Seaver College from the Drescher campus hills, a beacon of hope and a daily reminder of the selfless heroism displayed on that day by men and women like Tom Burnett.
Seaver's Malibu Campus rebranded its epicenter as the Mullins Town Square, which now plays host to annual events such as Reel Stories Film Festival, The Christmas Tree Lighting, and Career Fairs. Because of this, Mullins Town Square has become the focal point of student life and the Seaver community.
Mirroring the external changes with the internal, the University made a concerted effort to call its students, faculty, staff, and supporters to lead beautiful lives of service, urging all to utilize their resources and excellent education to assist and instruct those who have less. While sectors within the Pepperdine community have always been active in public service from the school's very beginning, within the latter half of the last decade the University has framed the role of higher education as the best means to call people to create lives of significance by applying their knowledge to human need.
 

Looking to the Future (2010s)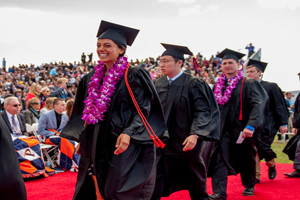 Pepperdine remains distinct and committed to its founder's belief that there must exist an alternative in American higher education that improves the intellect and brings the heart of the student under the influence of Christ. Each September on Founder's Day, the entire University community gathers to recall and renew the dedicatory address of George Pepperdine, in which he states the school's raison d'etre:
"I am endowing this institution to help young men and women to prepare for a life of usefulness in this competitive world and help them build a foundation of Christian character and faith which will survive the storms of life."
As long as young men and women continue to seek livelihood and spiritual calling in their lives, the mission of Pepperdine University will seek to provide both.