Our Research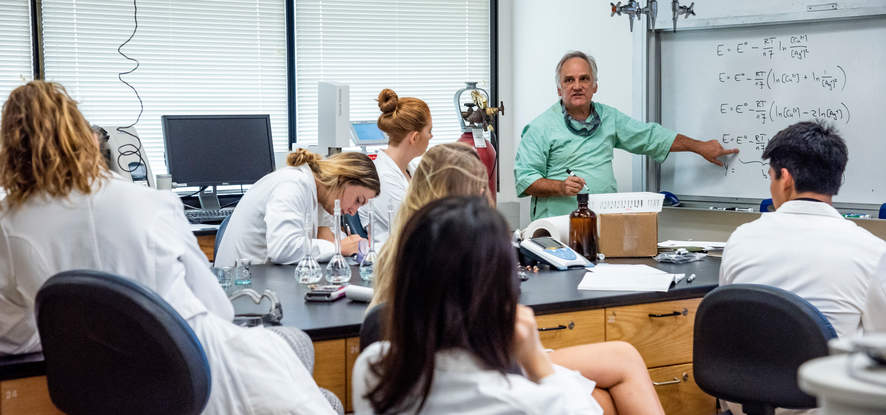 As an institute of higher education and liberal arts college, we are committed to cutting-edge research in a variety of areas and disciplines.
Faculty Research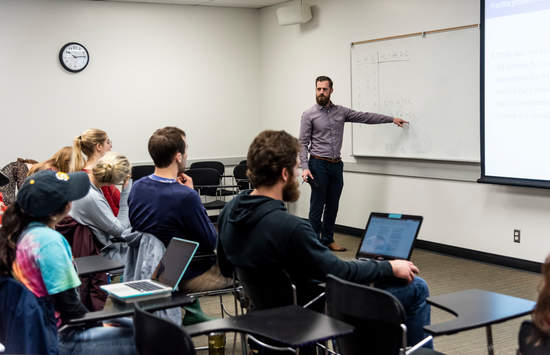 Seaver faculty are contributing to their fields in new and exciting ways, through written publications and field research.
Explore some of our experts' fields, interests, and areas of research below.
---
Business and Economics
We have faculty whose research interests include compensation, scale efficiencies, equilibrium convergence, taxpayer compliance, portfolio allocation, monetary policy impact of asset prices, corporate social responsibility, teaching, and organizational development.
Environment
Faculty research focuses on the environment and environmental science with specializations in grunion, amphibian ecology, plant ecology, conservation genetics and biology, stream ecology, public policy, and zoology to name a few.
Humanities and the Arts
We have widely published scholars in history (including a Pulitzer Prize winner), literature, literary criticism, art history, and cultural studies.
Media and Communication
Our communication experts focus on designing and implementing marketing, merchandising, creative strategies, advertising and promotions, digital advertising effectiveness, and branded entertainment initiatives.
Politics and International Affairs
Seaver experts in international studies and political science focusing on studies in human rights, normative theory in international relations and security studies, gender and politics, terrorism and violent conflict, prostitution, comparative methods, social movements, arms control, and local politics.
Psychology and Education
Our psychology faculty have expertise in learning and memory, neuroanatomy, traumatic brain injury, positive psychology, child clinical psychology, education, and virtue in teaching.
Religion and Culture
Topics explored by faculty include Christian responses to the ecological crisis, concepts of humanity in light of the natural sciences, environmental ethics and public policy, the relationship between theology and science, Christian spirituality and spiritual practices, worship, discipleship and spiritual formation.
Science and Technology
We have faculty interested in amphibian ecology, conservation biology, tropical forest ecology, conservation genetics, evolutionary biology, and molecular evolution.