Undergraduate Admission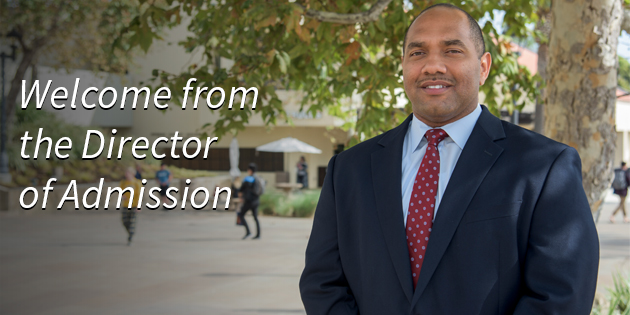 I am thrilled that you are considering Seaver College, the undergraduate school at Pepperdine University, as one of your college options! College is a pivotal point in defining one's self, cultivating growth and development, while setting a trajectory into your future. Pepperdine University is a unique blend where elite academic rigor meets the intersection of faith.
As a student, you will experience faculty who care about your holistic development and aid you in discovering your individual purpose in a diverse and global community. Rooted in our Christian heritage, we are committed to fostering spiritual and moral growth as you are ushered into a rich legacy of alumni living out their calling of purpose, service and leadership.
I hope the information, images, and stories on our website resonate with you and inspire you to apply for admission. Wherever you are in your college search, whether considering applying or enrolling, I encourage you to come visit Seaver College in Malibu and picture yourself here.
On behalf of the Office of Admission, I wish you the best as you explore your college options and we hope to serve as a resource for you and your family. Please contact us if you have any questions regarding Pepperdine or the admission process.
Falone Serna
Director of Admission
Admission Quick Links