Tutoring Schedule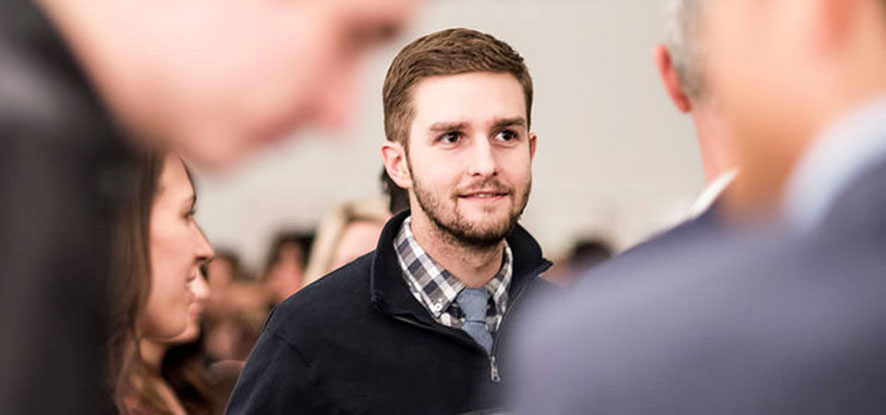 Fall tutoring will begin on August 28, 2023. The final day for fall tutoring at the SSC is Thursday, December 7, 2023. Tutors will be available during the specific times listed in the schedule below. Any changes to a tutoring session will be announced on this web page.
If you do not see tutoring listed for a course that you are taking, please contact the Student Success Center directly at studentsuccesscenter@pepperdine.edu.
Have questions? Please use our Virtual (Tutoring) Help Desk request form.
Business Administration
| AC 224 | AC 225 |
| --- | --- |
| Monday, 4:00-6:00 pm | Tuesday, 6:00-8:00 pm |
| Wednesday, 4:00-6:00 pm | Thursday, 8:00-10:00 pm |
| BA/ECON 210 | BA 216 |
| --- | --- |
| Monday, 4:00-6:00 pm | Monday, 7:00-9:00 pm* No tutoring on 11/27 |
| Tuesday, 4:00-6:00 pm | Wednesday, 6:00-8:00 pm |
| Thursday, 4:00-6:00 pm | |
| BA 220 | |
| --- | --- |
| Tuesday, 6:00-7:00 pm | |
| Wednesday, 5:00-6:00 pm | |
| Sunday, 8:00-9:00 pm | |
Communication
Fine Arts
Digital Arts
*Contact Jane Mi for information
Music Theory
Monday, 2:00-3:30 pm
Tuesday, 12:00-2:00 pm
Thursday, 2:00-3:30 pm
Friday, 1:00-2:00 pm
International Studies and Languages
CHIN 151, 152, 251, 252
Monday, 8:00-9:00 pm
Wednesday, 7:00-8:00 pm
FRE 151, 152, 251, 252
Monday, 6:00-7:00 pm
Tuesday, 9:00-10:00 pm
Thursday, 6:00-7:00 pm
GER 151, 152, 251, 252
Thursday, 5:00-7:00 pm
ITL 151, 152, 251, 252
Tuesday, 6:00-7:00 pm (Upper Div)
Wednesday, 6:00-7:00 pm (Upper Div)
Wednesday, 8:00-10:00 pm
Sunday, 7:00-9:00 pm
SPAN 151, 152, 251, 252
Monday, 6:00-8:00 pm
Wednesday, 5:00-6:00 pm
Thursday, 5:00-6:00 pm
Humanities and Teacher Education
| HUM 111 (Cumming) | HUM 111 (Brennan) |
| --- | --- |
| Sunday, 8:00-9:30 pm | Monday, 5:30-7:00 pm |
| HUM 212 | HUM 313 |
| --- | --- |
| Monday, 5:00-6:00 pm | Monday, 5:00-6:00 pm |
| Thursday, 4:00-6:00 pm* No tutoring 12/7 | Thursday, 8:00-10:00 pm |
Natural Science
| BIO 211 | BIO 212 |
| --- | --- |
| Sunday, 4:00-6:00 pm | Sunday, 4:00-5:30 pm |
| Tuesday, 7:00-9:00 pm | Wednesday, 5:30-7:00 pm |
| BIO 230 | BIO 270 |
| --- | --- |
| Wednesday, 6:00-8:00 pm | Sunday, 6:00-8:00 pm |
| Thursday, 6:00-8:00 pm | Monday, 4:00-5:00 pm * No tutoring on 12/4 |
| | Wednesday, 4:00-5:00 pm |
| CHEM 120/121 | CHEM 310 |
| --- | --- |
| Monday, 5:00-7:00 pm | Tuesday, 5:00-6:00 pm |
| Tuesday, 5:00-7:00 pm | Thursday, 6:00-8:00 pm |
| Wednesday, 5:00-7:00 pm | Sunday, 6:00-7:00 pm |
| Thursday, 5:00-7:00 pm | |
| Sunday, 5:00-7:00 pm | |
Computer Science
Monday, 7:00-9:00 pm
Wednesday, 6:00-8:00 pm
| MATH 103,* 104,* 120,* 150,* 151, 250 | MATH 140*/141* |
| --- | --- |
| Monday, 7:00-9:00 pm | Monday, 7:00-9:00 pm |
| Tuesday, 7:00-9:00 pm | Tuesday, 7:00-9:00 pm |
| Wednesday, 7:00-9:00 pm | Wednesday, 7:00-9:00 pm |
| Thursday, 7:00-9:00 pm | Thursday, 7:00-9:00 pm |
| Sunday, 7:00-9:00 pm | |
| *Additional tutoring available through QSI | *Additional tutoring available through QSI |
Physics
Monday, 6:00-9:00 pm
Tuesday, 6:00-9:00 pm
Thursday, 6:00-9:00 pm
Sunday, 6:00-9:00 pm
SPME 360
Monday, 7:00-8:00 pm
Thursday, 6:00-7:00 pm
Religion and Philosophy
PHIL 290
Tuesday, 4:00-6:00 pm
Wednesday, 4:00-5:00 pm
REL 100, 101, 102, 200
Tuesday, 7:00-9:00 pm
Thursday, 4:00-6:00 pm
Social Science
| ECON 200 | BA/ECON 210 |
| --- | --- |
| Monday, 8:00-10:00 pm | Monday, 4:00-6:00 pm |
| Tuesday, 6:00-8:00 pm | Tuesday, 4:00-6:00 pm |
| Thursday, 8:00-10:00 pm | Thursday, 4:00-6:00 pm |
| ECON 211 | ECON 212 |
| --- | --- |
| Monday, 6:00-8:00 pm | Monday, 4:00-5:30 pm |
| Tuesday, 8:00-10:00 pm | Wednesday, 4:00-5:30 pm |
| Thursday, 8:00-10:00 pm | |
| | |
| ECON 320 | ECON 321 |
| --- | --- |
| Tuesday, 4:00-5:00 pm | Tuesday, 6:00-7:00 pm |
| Thursday, 4:00-5:00 pm | Thursday, 6:00-7:00 pm |
| | |
ECON 330
Sunday, 4:00-6:00 pm
Monday, 8:00-10:00 pm* One time make-up session on 11/13 (only)
Thursday, 7:00-9:00 pm* No tutoring on 11/16
POSC 104
Monday, 4:00-5:00 pm
Wednesday, 4:00-5:00 pm
| PSYC 200 | PSYC 250 |
| --- | --- |
| Monday, 6:00-7:00 pm | Tuesday, 8:00-9:00 pm |
| Tuesday, 4:00-5:00 pm | Wednesday, 7:00-8:00 pm |
| | Thursday, 5:00-6:00 pm |
| SOC 200 | |
| --- | --- |
| Tuesday, 4:00-6:00 pm | |
| Wednesday, 8:00-10:00 pm | |