Quantitative Skills Initiative (QSI) Tutoring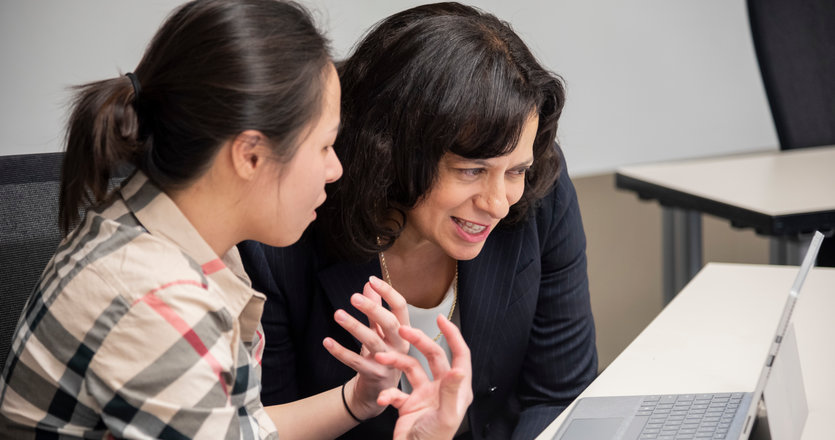 As a part of a new Quantitative Skills Initiative, the Student Success Center now offers individualized, appointment-based tutoring for math. Current Seaver College students enrolled in math through Calculus II are now able to make a one-hour appointment for personalized math support. This service is offered at no cost to students. The Quantitative Skills Initiative is made possible through a generous grant from the Hearst Foundation. Students can make an appointment for online tutoring using the Navigate app, or the Navigate Appointment Scheduler.
Classes Offering Tutoring
Math 103: College Algebra
Math 104: Trigonometry
Math 120: The Nature of Mathematics
Math 140: Calculus for Business and Economics
Math 150: Calculus I
Appointment Instructions
Locate the "Appointments" tab in the app or the desktop platform
Select "Schedule an Appointment"
Select "Student Success Center" as the type of appointment you'd like to schedule
Select "Quantitative Tutoring"
Select "Continue to Next Step"
Select "Student Success Center" as your preferred location
Select "Continue to Next Step"
Select a date and time
Select "Continue to Next Step"
Review and confirm appointment
*Appointments are limited, and offered on a first-come, first-served basis.