Seaver College Graduate Programs
Discover Your Potential
Seaver College offers master's degree programs and a post-baccalaureate certificate program for scholars seeking growth and mastery within their disciplines.
Our programs provide value-centered learning geared to prepare Christian practitioners for prominent professional careers or doctoral programs. Our students thrive with small class sizes, personal attention from distinguished faculty, and opportunities to publish research papers, co-author journal articles, and attend academic conferences.
Seaver Graduate Programs and Application Deadlines
Graduate program applications will be available each year on October 1st. It is best to apply well in advance of the initial term for which the applicant plans to enroll. Completed files will be processed and evaluated by the Graduate Admission Committee. Full consideration cannot be assured to applicants who fail to meet the application deadlines.
Call 310.506.4280 if you have any questions and please see the program list below for more information.
 

American Studies
Degree Offered
Master of Arts in American Studies
Program Description
The Master of Arts in American Studies provides students with an interdisciplinary study of U.S. culture including political science, history, literature, moral traditions, and elective courses. Courses are scheduled to accommodate a full-time employment while completing the degree.
Application Deadline: The application deadline for the graduate program in American Studies can be extended to accommodate applicants who may need added time to prepare for their application material. This is in response to enquiries by applicants who are teachers or other working professionals requesting additional time while navigating their career. Please email leslie.seah@pepperdine.edu to ask about an extension.
 

Nutritional Science Certificate Program - Individualized Supervised Practice Pathway (NSCP-ISPP)
Certificate Offered
Nutritional Science Certificate Program - Individualized Supervised Practice Pathway (NSCP-ISPP)
Program Description
Designed for post-baccalaureate Nutritional Science majors from both Seaver College and external applicants interested in becoming Registered Dietitians (RD). This program will offer field service volunteer experiences and associated professional/academic education in clinical nutrition therapy, community nutrition, public health and foodservice management.
Minimum of 24 units of coursework.
Nutritional Science Certificate Application Deadlines
| | |
| --- | --- |
| Priority Deadline | April 15 |
| Final Deadline | April 25 |
Housing and Residence Life
 

Religion
Degrees Offered
Joint Master of Divinity and the Juris Doctorate
Program Description
Three graduate curricula emphasizing academic rigor and inquiry, in preparation for Christian ministry or further graduate study.


Units
Master of Arts in Religion - 34 units
Master of Science in Ministry - 36 units
Master of Divinity - 66 units (+ 3 courses in Greek, and 3 courses in Hebrew)


Religion Application Deadlines
| Fall Term | Spring Term |
| --- | --- |
| Application Deadline: March 31 | Application Deadline: October 31 |
The GRE exam is waived for Fall 2022 applications. However, you will still need to select a GRE date in order to submit the application. Please list 01/01/2022 as your GRE date.
 

Screen and Television Writing
Degree Offered
Master of Fine Arts in Writing for Screen and Television
Program Description
Pepperdine's MFA in writing for screen and television prepares students to pursue vocations as screenwriters as well as to become cultural leaders in the entertainment industry. Hollywood professionals nurture, train, and support students in writing workshops and in courses that examine the storyteller in conversation with contemporary culture. We take a values-centered approach to education and work to strengthen student lives in purpose, service, and leadership.
48 units minimum - 64 units maximum
Application Deadline: March 31st
Graduate Student Services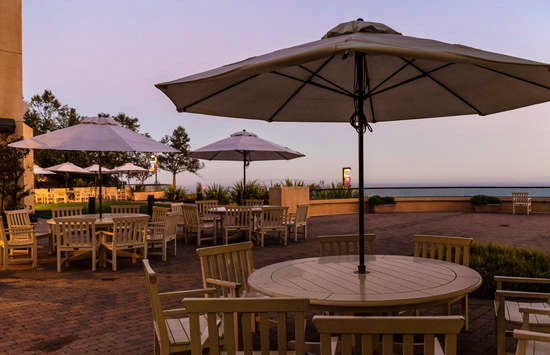 We offer our students options to live on our Malibu campus graduate housing as well as counseling services and required student health insurance.
Seaver Graduate Programs Mission Statement
The Seaver College graduate programs are committed to the sharpening of the mind, the ennobling of the heart, the broadening of the vision and the cultivation of civilized and fruitful discourse within a Christian worldview. The programs are devoted to a relentless search for truth in an atmosphere of freedom of inquiry: to think, to create, to question, to doubt, to believe, and to affirm.
Contact Us
 

Graduate Program Contacts
Seaver College Graduate Programs Office
Pepperdine University
Thornton Administrative Center, 3rd Floor
24255 Pacific Coast Highway
Malibu, CA 90263-4280
Assistant Dean: Dana Dudley  
Phone: 310.506.4280
Program Manager: Leslie Seah
Phone: 310.506.6079
Graduate Programs Directors & Coordinators

American Studies 

Nutritional Science Certificate Program
Religion  
Screen and Television Writing 
For additional information, see our Frequently Asked Questions.