Seaver College Graduate Programs

Discover Your Potential
Seaver College offers master's degree programs and a post-baccalaureate certificate program for scholars seeking growth and mastery within their disciplines.
Our programs provide value-centered learning geared to prepare Christian practitioners for prominent professional careers or doctoral programs. Our students thrive with small class sizes, personal attention from distinguished faculty, and opportunities to publish research papers, co-author journal articles, and attend academic conferences.
Seaver Graduate Programs and Application Deadlines
Graduate program applications will be available each year on October 1st. It is best to apply well in advance of the initial term for which the applicant plans to enroll. Completed files will be processed and evaluated by the Graduate Admission Committee. Full consideration cannot be assured to applicants who fail to meet the application deadlines.
Call (310) 506 4280 if you have any questions and please see the program list below for more information.
American Studies
Nutritional Science Certificate Program - Individualized Supervised Practice Pathway (NSCP-ISPP)
Religion
Screen and Television Writing
Contact Us
Graduate Program Contacts
Seaver College Graduate Programs Office
Pepperdine University
Thornton Administrative Center, 3rd Floor
24255 Pacific Coast Highway
Malibu, CA 90263-4280
Assistant Dean: Dana Dudley  
Phone: 310.506.4280
Program Manager: Leslie Seah
Phone: 310.506.6079
Graduate Programs Directors & Coordinators

American Studies 

Nutritional Science Certificate Program
Religion  
Screen and Television Writing 
For additional information, see our Frequently Asked Questions.
Graduate Student Services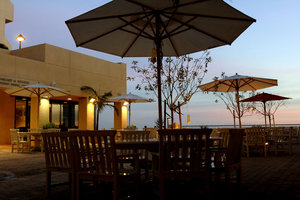 We offer our students options to live on our Malibu campus graduate housing as well as counseling services and required student health insurance.
Seaver Graduate Programs Mission Statement
The Seaver College graduate programs are committed to the sharpening of the mind, the ennobling of the heart, the broadening of the vision and the cultivation of civilized and fruitful discourse within a Christian worldview. The programs are devoted to a relentless search for truth in an atmosphere of freedom of inquiry: to think, to create, to question, to doubt, to believe, and to affirm.