Music Audition Requirements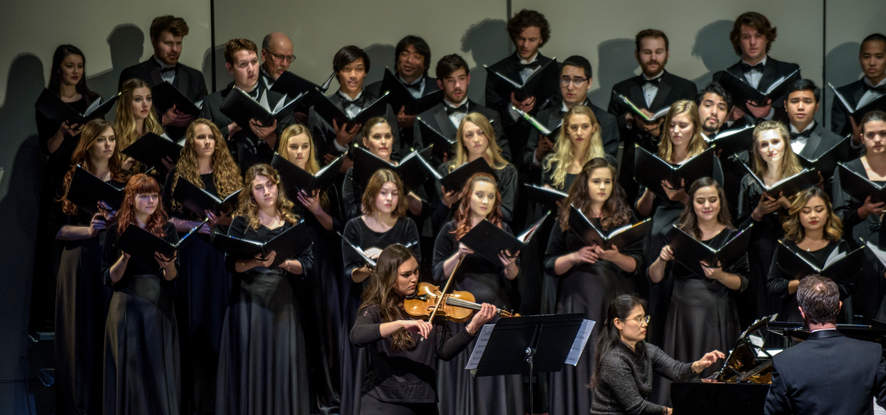 All students applying to our instrumental performance program are required to participate in a live audition, either in-person or virtually. Please visit our audition registration page for more information on our live audition days. If you are unable to attend a live audition day, either virtually or in-person, please contact the Fine Arts Recruitment Office at fineartsrecruit@pepperdine.edu to schedule an independent audition.
For strings, woodwinds, brass, percussion and harp, the following repertoire list is applicable to all music major, minor and scholarship applicants. Should you like to substitute one of the required solo works with a standard orchestral/band excerpt, please contact Dr. Tang at longtao.tang@pepperdine.edu.
As part of your SlideRoom application, you may be asked to provide a music resume or repertoire list. Below are some examples of what these items may look like, provided by current Pepperdine music students.
Learn about the music audition requirements for Seaver College's Fine Arts Division at Pepperdine University.