Live Audition Dates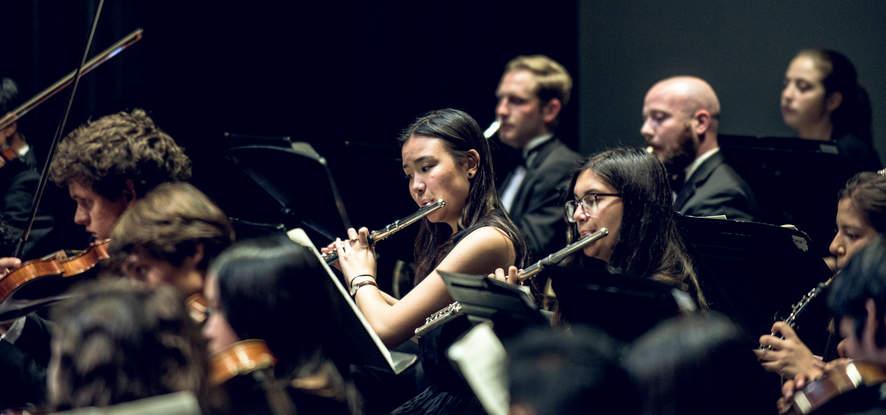 Live Audition Registration
Thank you for your interest in auditioning/interviewing for a Fine Arts Division program at Pepperdine University.
A live audition is only required for applicants pursuing Instrumental Performance, but is strongly recommended for all applicants within the Music and Theatre departments.
Live Auditions for the 2024-2025 academic year will be facilitated both in-person and on Zoom. Audition sign-ups are available in an online registration format. We are offering Live Auditions on the following dates.
Please note that while an in-person audition is not required for some departments, the supplemental materials are necessary for all applicants. The supplemental Fine Arts application must be completed at least 72 hours prior to your scheduled audition day, and prior to the January 24 deadline.
Keep in mind, live auditions should be completed within the same Common App season to avoid any difficulties with the admissions process. Example: If you are applying to Seaver College during Early Action, and wish to participate in a live audition, you will want to register for the October or November audition. Do not reserve a January audition date as they fall within the Regular Decision season.'If you are interested in participating in a Portfolio Review with the art department, please register for the Audition Days on either November 11 or January 27. We are not currently offering Portfolio Reviews on our other Audition Days.
Use the menu on the left to find specific audition/interview requirements for each of our academic disciplines. If you have any questions about the audition or application process, please see the FAQ page or contact the Fine Arts Recruitment Office at 310.506.4111 or via email at fineartsrecruit@peppedine.edu.


---

Spring 2024 Applicants
Applicants who wish to enroll in the spring 2024 semester must complete the Common App by October 1, 2023, and the supplemental Fine Arts application by October 6, 2023.