Studio Art Portfolio Review Requirements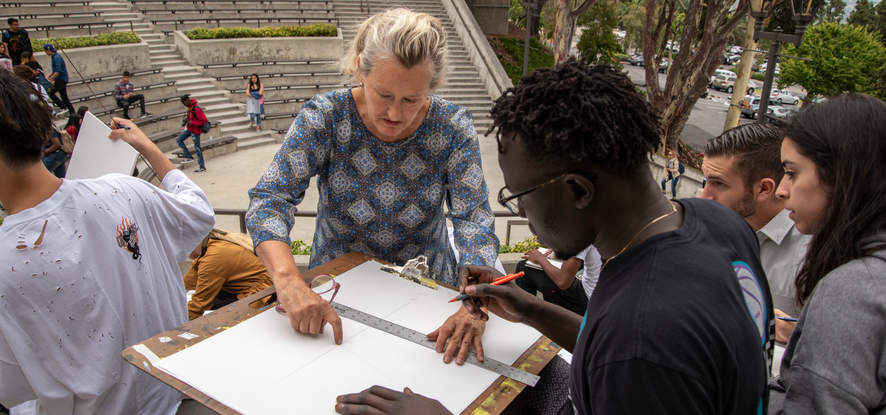 For Studio Art majors, submitting a SlideRoom portfolio is strongly recommended for maximum consideration for acceptance. It is also required in order to be considered for Studio Art scholarships. The portfolio should include up to 20 high quality images (2 MB max) of original artwork created solely by the student.
Additional components include:
Art Resume
Artist Statement
Portfolio Description - 1 page document describing each work (title, media, size).
Live portfolio reviews for the 2023-2024 academic year will be facilitated both in-person and on Zoom.
Art students applying via early action are encouraged to participate in our live Portfolio Review Days, which will take place on November 12 and January 21. Portfolio reviews for this event are offered both virtually and in-person. For those presenting their portfolios online, students will receive instructions regarding the Zoom session after registering for an audition date. Sign-ups for this event are now open.
If you are unable to attend one of our Portfolio Review Days, you can schedule a live Portfolio Review by contacting the Fine Arts Recruitment Office by phone or by email. If you are participating in a live portfolio review, please be ready to present and discuss your work formally and conceptually.
For more information, please contact the Fine Arts Recruitment Office at 310.506.4111, or via email at fineartsrecruit@pepperdine.edu.