First Wave Program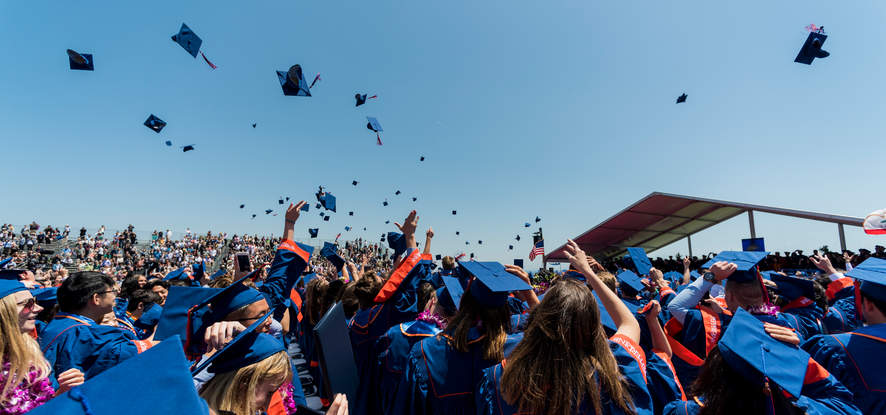 First-Generation College Students
First-generation college students are identified as students whose parent(s) or legal guardian(s) have not obtained a bachelor's degree from a four-year college or university. At Pepperdine University, first-generation students are an integral part of our student body and our community.
In an effort to better support and serve this unique population, the First Wave program offers resources and tools to help first-generation students thrive throughout their academic journey at Seaver College. Students who identify as being first-generation are invited to attend our events, utilize the resources outlined on this page, and connect with faculty, staff, and administrators to gain key insights into the tools necessary for academic success.
Quick Facts
15%

Of the Fall Class of 2019 are First-Gen

18%

Of the Seaver College Population are First-Gen

Same Rate

Pepperdine's First-Gen Students Graduate at the Same Rate as Other Pepperdine Students
First Forward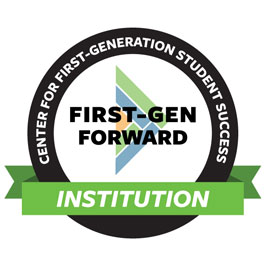 Seaver College has been recognized by the Center for First-Generation Student Success as a First Forward institution for its dedication and commitment to helping first-generation students succeed.
Testimonials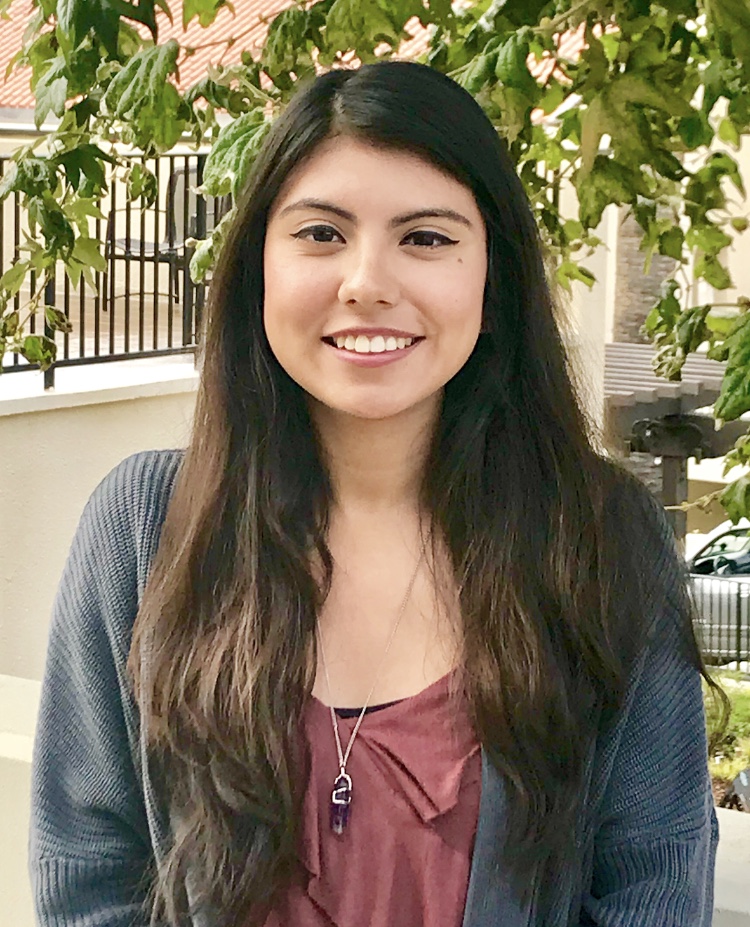 Looking back at my undergraduate journey at Pepperdine, there is much that I have learned as a first-generation college student, both academically and personally. The road through college may not be as clear at first and there are certainly times that require self-discovery and persistence as first-generation students. With determination and guidance, I have been able to find a support system of peers and mentors at Pepperdine. The professors at Pepperdine are amazing mentors and I have had the great privilege of receiving guidance and support from my professors to get through the first-generation college experience.
I have had leadership opportunities to develop my character and build personal relationships with my peers in clubs such as Latino Student Association and Pre-Med Club. I have also had the opportunity to be a TA and work as a perinatal research student. At Pepperdine, there are many ways to get involved in groups or clubs that pique your interest and that could lead to life-long friendships. Be proud of what you have accomplished so far to be at Pepperdine and what you will accomplish in the future. We are pioneers in each of our stories. Go First Waves!"
'19
On-Campus Resources
Additional Resources
All Divisions
AYURI and SURP
Faculty-student research collaboration is supported each year with AYURI and SURP funding. Contact a faculty member in your department for additional information.
Communication Division
Pepperdine Journal of Communication Research is a peer-reviewed journal published online and hard copy; students can submit papers, can serve as editors, and as editor-in-chief.
International Studies and Languages Division
Global Tides is an online academic journal publishing Pepperdine undergraduate student papers relating to important international issues. The publication is open to students from all disciplines while especially targeting majors in International Studies & Languages, Political Science, History, Communication, Humanities, Religion, Art History, and Languages.
Natural Science Division
Honors Research Programs are aimed at providing students with insight into how scientists design experiments, collect and analyze data, and communicate their results to the scientific community. Programs available in Biology, Chemistry, and Sports Medicine.
Seaver College Summer Honors Research in Biology (SURB) was developed specifically for students who are interested in pursuing a career in biological research, science education, environmental science, or biotechnology.
Social Science Division
Faith & Life Purpose
Contact: Dr. Cindy Miller Perrin
Social Disadvantage and Cardiovascular Health
Contact: Dr. Nataria Joseph
Body Image
Contact: Dr. Jennifer Harriger
Honors Research Program in Political Science is aimed at providing students with insight into how professional political scientists design research projects, collect and analyze data or interpret philosophical texts, and communicate their results to the academic community.
Honors Research Program in Psychology is two-semester research program, aimed at providing students with insight into how psychological scientists design research projects, collect and analyze data, and communicate their results to the scientific community.
All Divisions
Business Division
Communications Division
Student Productions: TV / Film / Web
The Waves Effect: Student PR Agency
Waves Debate: Domestic and international competitions, elementary school outreach, and on-campus debates
Fine Arts Division
Theater Productions (four annually)
Humanities and Teach Education Division
Expressionists: Student-run literary magazine
Payson Library Internships: Research and document development
Writing/Editorial Internships: The Graphic, Currents Magazine, Christianity & Literature
Social Science Division
Political Science: Washington, DC Program Students in the Washington, DC, program reside at the heart of the nation's capital—only three blocks from the White House—and gain highly personalized access to prominent public officials, scholars, activists, journalists, and diplomats. The various exposures in this program are viewed as wonderful for academic, personal, and professional development as well as serves as a bridge from the university environment to the working world.
College to Congress a nonprofit aimed at creating a pipeline for service-minded college students who are interested in working in Congress, by covering all of their costs, providing leadership training, and helping them get hired on Capitol Hill after graduation.
Parent / Family Resources
(Used with permission from Amy Baldwin, University of Central Arkansas)