Pepperdine Waves Debate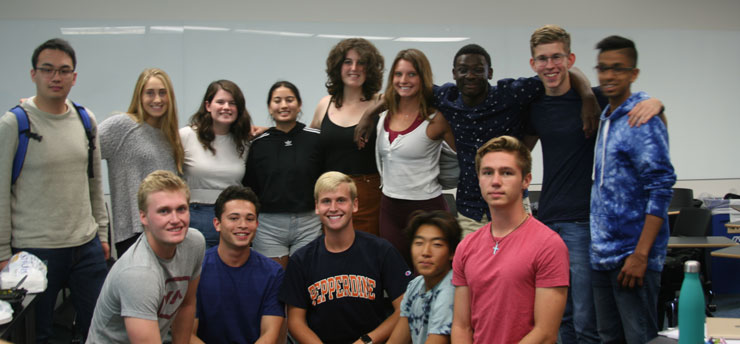 What does debate look like at Pepperdine?
The Pepperdine Debate co-curricular is reimagining the nature of debate. At Pepperdine, debate is a multi-faceted academic co-curricular program, offering opportunities for the development of public speaking and argumentation skills, local and global engagement, community-building, and elevating public discourse.
---
Participation and Scholarships
Pepperdine Debate is open to all undergraduate students at Seaver College. Debate is an educational process that can benefit the entire undergraduate student body and, as a result, there are no minimum qualifications or auditions. Students are encouraged to participate in any or all aspects of Pepperdine Debate, including leadership roles such as student director of debate and committee chairs.
Students with no prior debate experience are encouraged to join the team and may earn a scholarship after establishing themselves as positive contributing members of the team during their first semester.
---
Connect With Waves Debate