Current Theatre Season
2023 - 2024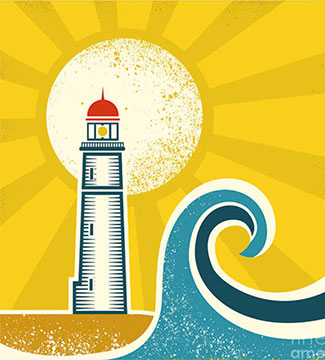 This Girl Laughs, This Girl Cries, This Girl Does Nothing
Directed by: Hollace Starr
Triplet sisters are left in the forest by their woodcutter father. From this fairytale beginning, three resolutions are made—one sister will walk one way, one the other, and the third will stay right where she is. Twenty years later, having circumnavigated the globe, fought vikings, crossed oceans, tamed wilds, and achieved greatness, the three meet again, as women.
Dates:
Wednesday, September 27th–Saturday, September 30th
Venue: Lindhurst Theatre
---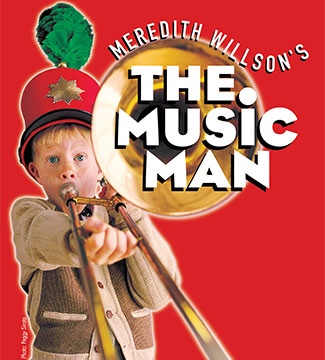 The Music Man
Directed by: Kelly Todd
Heralded as funny, warm, romantic and touching, The Music Man is classic musical theatre at its best. Meredith Wilson's six-time Tony Award–winning show has been entertaining audiences since 1957 and is a family-friendly story to be shared with every generation.
Dates:
Friday, November 10th–Sunday, November 12th
Thursday, November 16th-Saturday, November 18th
Venue: Smothers Theatre
---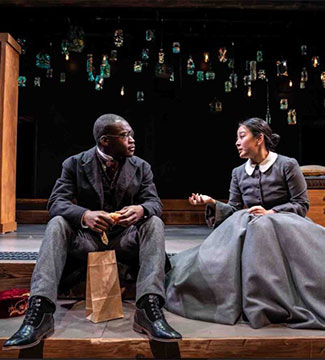 Villette
Directed by: Nanci Ruby
Based on Charlotte Brontë's novel, Villette which takes place over the course of a few years in the early 1850's, in the fictional city of Villette, capital of Labassecour, a fictionalized version of Belgium. Lucy Snow has lost everything and everyone she held dear. We are taken on her journey to open doors for herself in a time when women hold little value and garner minimal respect in society. Lucy weathers life's storms and creates opportunities with her wit, intelligence, authenticity, and the will to stay true to herself.
Dates:
Tuesday, January 23rd–Saturday, January 27th
Venue: Lindhurst Theatre
---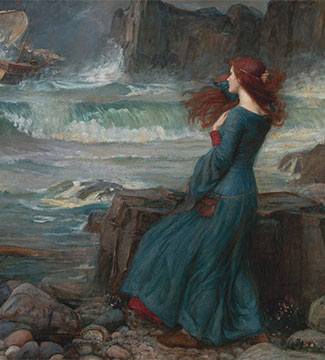 The Tempest
Directed by: Cathy Thomas-Grant
Known as Shakespeare's masterpiece and the last play that he ever wrote, The Tempest tells the story of loss, restoration, injury and healing, fault and forgiveness. Set on an enchanted island, a magician and his lovely daughter live with a motherless cub of a wicked witch along with spirits of the air, water, earth, and wind. A shipwreck and mighty winds carry a king, his son, a duke, and all of their entourage onto shore. Separated by the storm, these wandering souls bring laughter, love, and ultimately the reconciliation of a family torn apart by a political rebellion.
Dates:
Wednesday, April 3rd–Saturday, April 6th
Venue: Smothers Theatre