Theatre Productions
2018-2019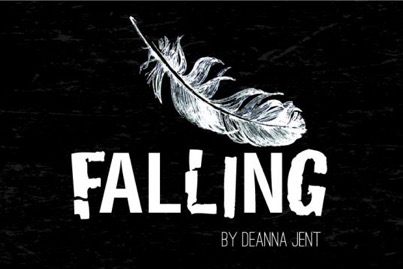 Falling
By: Deanna Jent | Directed by: Hollace Starr
FALLING boldly explores the dynamic and complicated reality of a family with an autistic young man. When a relative comes to visit, the entire family is thrown out of equilibrium, with everyone trying to balance what is best for the family and what is best for them. The play bravely speaks a truth about love and family and about hopes and dreams. It asks, "How do you love someone who is difficult to love?"
"This heartfelt and nuanced family drama is shot through with dark humor. FALLING soars. The play packs a powerful punch." —NY Post. "Graceful writing. [FALLING] teaches you something and leaves you sated—and it rocks. Packs a huge emotional punch." —NY Observer. "FALLING sinks deep under your skin. Sharp and observant." —NY Daily News. "Audiences will be falling in love with this extraordinary piece of theater." —TheaterMania.com.
September 25 - 29, 2018
Venue: Lindhurst Theatre
---

Curtains
Director/Choreographer: Kelly Todd | Musical Director: Melanie Emelio

It's the brassy, bright and promising year of 1959. Boston's Colonial Theatre is host to the opening night performance of Robbin' Hood!, "a new musical of the Old West." The curtains rise on the show's merciful finale. Jessica Cranshaw, the untalented lead, takes her mandatory bow and collapses in a heap. The cast rushes to their fallen star behind the fallen curtain and bear the unbearable Jessica off to Boston Hospital. A few hours later, Aaron Fox and lyricist Georgia Hendricks — recently divorced but professionally reunited in an attempt to create musical magic where their marriage has otherwise gone flat — find nary a quote to pull from the critics. The director, Christopher Belling, announces he's just given birth to a brainchild the producers must instantly adopt. To demonstrate his plan, he asks Georgia to sing Jessica Cranshaw's first ballad in the show.
It's no secret to the company that Georgia has recently rekindled a past romance with leading man Bobby Pepper. Though her ex-husband may be accompanying her at the piano, Georgia is clearly thinking of Bobby as she sings "Thinking of Him". Director Belling reveals his masterful plan: as long as Jessica Cranshaw is indisposed, her part should be filled by Georgia, but then fateful news arrives: "The Woman's Dead." An impromptu funeral ceremony in Jessica's honor is interrupted by the arrival of Homicide Lieutenant Frank Cioffi, who saw Robbin' Hood! in previews and thinks that, with the exception of the late Miss Cranshaw, the cast are all spectacular performers in one heck of a show. Since an autopsy has revealed that Jessica Cranshaw swallowed poison pellets in the last minutes of the show, during which time she never left the stage, it's clear she was murdered by a member of the company. Antics ensue and Cioffi has merely to piece together the clues he's gathered, correctly unmask the killer, save the life of the murderer's next intended victim, render the fiend harmless, and find a new finale for the show. Can he do it???
November 9 - 11, 2018, and November 15 - 17, 2018
Venue: Smothers Theatre
---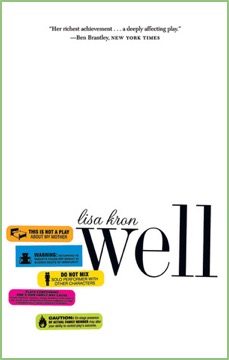 Well
By: Lisa Kron | Directed by: Bradley Griffin

Lisa Kron (Tony-winner for the book of Fun Home) is a funny, touching, challenging, and beautiful writer. While much of her other work deals directly with her sexual identity, this play doesn't focus specifically on the LGBTQ+ community. Well plays with the conventions of Kron's early work as a solo performer, but in this play, the other characters in the piece keep interrupting Kron's attempts to be an "edgy performance artist." The play blurs the line between fiction and reality, both in terms of what we are watching and in terms of what the performers onstage are experiencing. The script calls for the actors to use their own names, further blurring this reality/artifice line. In essence, Well is a comedic memory play about the narrator's experience of growing up with a mother who suffered from an ailment that kept her from being active. Like other memory plays, you come to realize that you can't always trust what the narrator - or anyone else - is telling you, so you have to piece it together.
The message of the play begins to coalesce when you hear the parallels that "Lisa" is drawing between the false dichotomies of sickness and health, black and white, gay and straight. One is not simply the inverse of the other. The last speech of the play comes from a speech that Lisa's mother delivered to the Neighborhood Association, and it defines "integration" as "weaving into the whole even the parts that are uncomfortable or don't seem to fit. Even the parts that are complicated and painful."
January 22 - 26, 2019
Venue: Lindhurst Theatre
---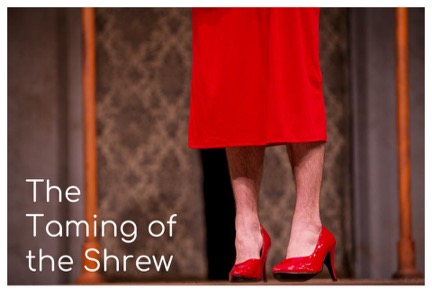 The Taming of the Shrew

Directed by: Scott Alan Smith

Baptista, a wealthy merchant of Padua, has two daughters: Katherina and Bianca. Because of Katherina's shrewish disposition, her father has declared that no one shall wed Bianca until such time as Katherina has been married. Lucentio of Pisa, one of many suitors to the younger and kinder Bianca, devises a scheme in which he and Tranio (his servant) will switch clothes, and thus disguised, Lucentio will offer his services as a tutor for Bianca in order to get closer to her. At this point, enter Petruchio of Verona, in Padua to visit his friend Hortensio (another suitor to Bianca). Attracted by Katherina's large dowry, Petruchio resolves to woo her.
To the surprise of everyone, Petruchio claims that he finds Katherina charming and pleasant. A marriage is arranged, and Petruchio immediately sets out to tame Katherina through a series of increasingly worse tricks. This involves everything from showing up late to his own wedding to constant contradictions to whatever she says, even to the point of claiming that the sun is in fact the moon. After many trying days and nights, an exhausted Katherina is indeed "tamed" into docility.
By the end of the play, Lucentio has won Bianca's heart and Hortensio settles for a rich widow in Padua. During an evening feast for Bianca and Lucentio, Petruchio makes and wins a wager in which he proposes that he has the most obedient wife of all the men there, at which point Katherina gives Bianca a lecture on how to be a good and loving wife herself.
April 3 - 6, 2019 (final performance at 2pm on April 6)
Venue: Smothers Theatre