Theatre Productions
2019-2020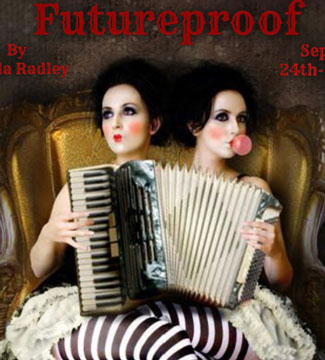 Futureproof
Directed by: Cathy Thomas-Grant
In a desperate attempt to keep his company afloat, Robert Riley, owner of Riley's Odditorium, tries out a new marketing strategy: will audiences pay to see this company of genuine wonders become just like them? In this magical and deeply compassionate play, this band of traveling performers have to decide if they want to fit in or stand out in this incredibly insightful play about identity and the capacities of the human spirit.
Tuesday, September 24-Friday, September 27, 2019, 7:30pm
Saturday, September 28, 2019, 2pm and 7:30pm

Venue: Lindhurst Theatre
---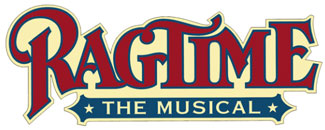 Ragtime
Director/Choreographer: Kelly Todd | Musical Director: Melanie Emelio
Set in the volatile melting pot of turn-of-the-century New York, three individuals—a stifled upper-class wife, a determined Jewish immigrant, and a daring young Harlem musician— are united by their courage, compassion and belief in the promise of the future. Together, they confront history's timeless contradictions of wealth and poverty, freedom and prejudice, hope and despair, and what it means to live in America.
Ragtime is written by the award-winning composer/lyricist team of Stephen Flaherty and Lynn Ahrens ( Once on This Island ) and noted playwright Terrence McNally, and won three Tony Awards when it opened on Broadway in 1998.
Friday, November 15-Saturday, November 16, 2019 7:30pm
Sunday, November 17, 2019, 2pm
Thursday, November 21-Friday, November 22, 2019, 7:30pm
Saturday, November 23, 2019, 2pm


Venue: Smothers Theatre
---
Miss Bennet: Christmas at Pemberley

Directed by: Bradley Griffin
In 2017-2018, Lauren Gunderson was the most produced playwright in the United States, and Miss Bennet has been in the list of the top 10 most produced plays in the country for the past two years ( American Theatre Magazine ). The play picks up where Jane Austen's Pride and Prejudice ends. The eldest of the five sisters, Jane Bennet has married Mr. Bingley and is expecting their first child; Elizabeth Bennet has married Mr. Darcy and now lives at Pemberley, Mr. Darcy's enormous country estate; Lydia Bennet, the 4th Bennet daughter and the most impulsive of the lot, appears to have settled into married life with Mr. Wickham; and Kitty, the youngest Bennet, still lives at home. That leaves Jane, the third sister, alone and quickly becoming, by everyone's early-nineteenth-century estimation, a spinster at the ripe old age of 20.
Tuesday, January 28-Friday, January 31, 2020, 7:30pm
Saturday, February 1, 2020, 2pm and 7:30pm

Venue: Lindhurst Theatre
---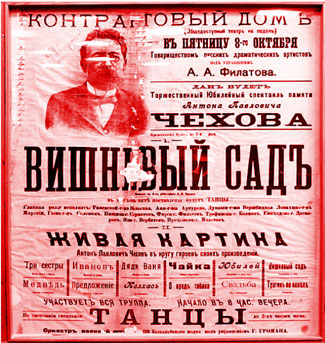 Anton Chekhov's The Cherry Orchard

Directed by: Hollace Starr
It's early 20th-centur Russia, and a new economic and social order has everyone in the Ranevskaya clan turned upside-down. When self-made millionaire Lopakhin reveals his plan to save the beloved family estate, Lyubov must decided what she values more: the estate itself, or her own delusions. Pepperdine's Theatre Program presents The Cherry Orchard, the final masterpiece of Russian playwright Anton Chekhov, in a recent adaptation by Libby Appel.
Wednesday, April 15-Friday, April 17, 2020, 7:30pm
Saturday, April 18, 2020, 2pm

Venue: Smothers Theatre