Real World Experiences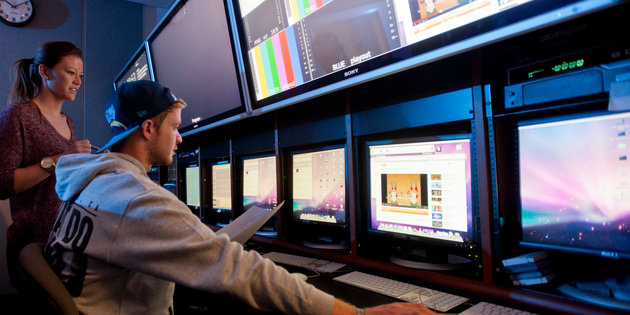 At Pepperdine we don't just talk about communication; we provide you an opportunity to practice what you're learning. You can begin this learning your freshman year.
Each semester communication majors write, direct and produce entertainment television programs in our media and film production studio. Other students host radio programs. Not only do students participate in writing, editing and designing our weekly newspaper, the Graphic, they can also update the online version of the paper each day. Other students compete on our nationally-recognized debate team.
We call these co-curricular programs by a new name—experiential learning—because you learn as you experience how it's done in the "real world." It's experience that not only looks great on a resume, but puts you ahead of other students when competing for similar jobs.