Resumes and Cover Letters
Make a lasting first impression with a strong, action-oriented resume. When you write your resume, remember that you need to effectively market your skills and experience to land interviews. It represents your brand, should be tailored for each position, and should include relevant content that aligns with the organization's needs.
How to Write An Effective Resume
Impress employers before you ever shake their hand by creating a flawless resume. Market your skills and experience so your potential employer can quickly see what you could bring to their organization. For more information, download the Resume 101 Guide.
Resume Must-Haves
Limit your resume to one page - do not include everything, only content that is relevant
Use 10 to 12 size font in a professional style (no colors or fancy fonts)
Include job title, organization, location, date, a description of your accomplishments/work results, and quantify your experience when possible, in reverse chronological order
Make sure you're positive and honest about your experience, skills, and capabilities
Start each bullet with an Action Verb to highlight your skills and experience
Proofread – your punctuation, grammar, and formatting must be flawless
Avoid including pictures, graphics, visa and citizenship status
VMock Smart Resume Platform
The Seaver College Career Center has partnered with VMock Inc. - an artificially intelligent career prep platform. Upload your resume, receive a score, and get instant feedback about how to improve your document.
Use the site 24/7 from almost anywhere in the world. Join the 1,000,0000+ resumes that have been improved by this system!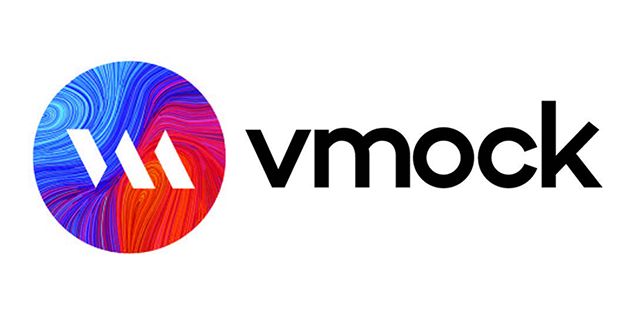 Create an account using your Pepperdine email, upload your resume, and VMock will help you to:
Get an objective score on your resume based on college standards and the criteria of hiring managers
Improve your score by making changes on presentation/layout, language and skills, and experiences
Review targeted suggestions for creating strong bullets on your resume to improve your score quickly
Ensure your resume is a fit for your desired internship or job
Score 85 or more and automatically get approved for Handshake
To find out some more about it, click here to see it in action - http://www.vmock.com/vmock_video/
Follow the steps below to get started with VMock!
Sign up for VMock using your Pepperdine email.
Upload your resume in PDF format. Get your score & instant feedback. Your resume will be scored on 3 principles: Impact, Presentation, and Competencies.
After your resume has been scored, click on the blue "Get Started Now" button.
Incorporate the feedback and re-upload. You may make changes and upload your resume up to 10 times in an effort to improve your score and refine your resume.
See your resume improve! Once your resume has scored at least 85, upload it to Handshake in order to apply for internships and job opportunities.
NOTE: You may re-upload your resume up to 10 times for further feedback. Remember that VMock does not replace coming into the Career Center for a resume review, but it does help you edit your resume to the point where it makes appointments more productive and meaningful.
Download Sample Resumes
Writing a Curriculum Vitae (CV):
Writing a Cover Letter:
Additional Resources:
Resume and Cover Letter Review:
Need more assistance? Schedule an individual appointment or meet with a Career Ambassador for an in-depth critique of your professional documents. Email resume or cover letters to careerambassador@pepperdine.edu