Career Courses
Explore themes of purpose, vocation, and career readiness.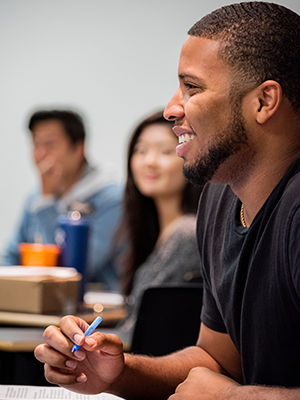 Discover your unique strengths through personality, interest, and values assessments that can inform your career aspirations and decision-making. Uncover the world of work, while imagining career pathways and gaining the professional skills needed to succeed. Collaborate with your peers to strengthen your sense of self, understand the world of work, and learn how to compete for internships and jobs. Leverage your Pepperdine experience by deepening your self-understanding and respecting the uniqueness of others as you practically prepare for your next internship, graduate school application, or the job search process.
Course Topics
Earn (1) credit for this 8-week course covering the following topics and more!
Life/Work Reflection + Career Exploration
Orientation to World of Work
Translating the Power of the Liberal Arts
Professional Branding - Resumes + Cover Letters
Elevator Pitch
Interview Prep + Practices
Internship Search Strategies + Networking
Professionalism + Business Etiquette