Job Shadow Program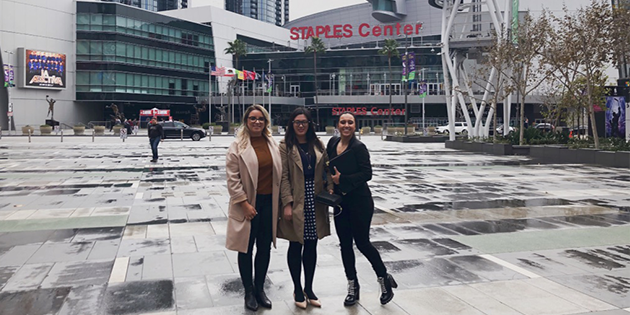 Take a Wave to work!
Registration for the 2022-2023 Job Shadow Day program is open.
Introduce current Pepperdine students to your industry by hosting them in your workplace!
The Pepperdine Job Shadow Day program connects current undergraduate students with employers, alumni, parents, and community partners for a job shadowing experience. Students are matched with host professionals in the Greater Los Angeles area or virtually across the globe to provide them with exposure to a wide variety of career fields and industries. Serving as a Job Shadow Day host is a great opportunity to mentor Pepperdine students, provide insights into your daily work, and spread awareness of your company/organization and available positions through hands-on learning.
Upcoming Job Shadow Days
The job shadow experience can be scheduled during any one of the four Job Shadow Days.
Fall Job Shadow Days
October 2022 - Dates TBA
Spring Job Shadow Days
March 2023 - Dates TBA

The Job Shadow Experience
The format and schedule will vary between companies but a virtual session may include:
An informational interview with the host and/or other employees such as recent hires and alumni
Insight and observance of the host's daily responsibilities and activities
Attendance at team meetings and/or organizational events
Information about the company's hiring process
Internship/job tips
A tour of the company
Exposure to career/internship opportunities within the organization
If you are interested in connecting with a student as a Job Shadow Day host, please fill out the short form below. Based on your responses, we will work to match you with a student. Although a match is not guaranteed, we look forward to matching as many students with members of the Pepperdine community as possible. Volunteer today to share your professional expertise with students and become an essential part of their Pepperdine experience!