Career Ambassadors
Contact Information
The Career Ambassadors are located in the Seaver College Career Center, second floor of the Tyler Campus Center, Suite 210 (located above the caf).
Please feel free to call or email us to make an appointment.
Contact Information

Telephone: 310-506-4184

Fax: 310-506-4428

Email: careerambassador@pepperdine.edu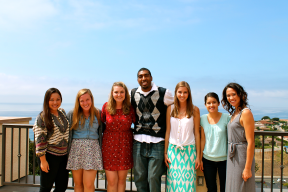 The Career Ambassador program is made up of trained upper-division students who can assist their peers with resume review, job or internship search, and direct students to all Career Center services. The Career Ambassadors are available most days during the school year for walk-in hours, or by appointment. All of these services are free of charge.
Meet our Career Ambassadors!
Meagan Arthur
Career Ambassador and Team Coordinator/Social Media Manager
Office Hours: Mondays 2-4pm, Wednesdays 8-10am, Fridays 12- 5pm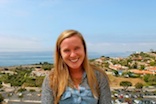 Meagan is a senior majoring in English, Writing and Rhetoric. Specializing in managing social media, Meagan looks for new and creative ways to develop an online presence for the Career Center while collaborating with other office members to produce marketing materials for events. She loves editing resumes and providing creative feedback to students, and wants everyone to like Seaver Careers on Facebook! Meagan participated in the Florence program and now enjoys being a part of University Ministries student leadership and Pepperdine's Concert Choir. In her free time she enjoys playing instruments, taking pictures, reading, hiking, and going to the beach.
Emily Blair
Career Ambassador over Marketing and Outreach
Office Hours: Monday 4pm-5pm, Thursday 11am-1pm, Friday 8am-10am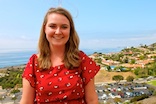 Emily is currently a junior at Pepperdine. She is working towards a BS in Biology. She is excited about being a career ambassador because she enjoys teaching other students how best to sell themselves to potential employers. Her specialty is outreach so contact her by email if you would like to have a resume/cover letter workshop done for your group!
Heather Holden
Career Ambassador and Team Coordinator/Job Specialist
Office Hours: Monday 12-2pm, Tuesday 10am-12pm & 2-4pm, Thursday 1pm-3pm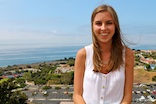 Heather is a junior working towards her B.S. in Accounting and hoping to join the Pepperdine 5 year Masters in Accounting program. She loves helping students understand the career exploration process and preparing them for a bright future. Her specialty is finding the perfect job/internship to fit all areas of interest and accordingly creates the Job Forward Friday emails to bring some of these major-specified positions to students' attention. Apart from the Career Center, Heather also works in the Business Administration Office and spends her free time loving life by the beach and hanging out with friends.
Annie Shao
Career Ambassador over Social Media and Job Specialization
Office Hours: Monday 8am-12, Wednesday 11am-1pm. Thursday 8-11am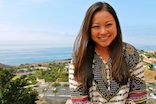 Annie is currently a senior working towards her B.S. in Accounting. She enjoys working in the Career Center and loves to meet new students and help them realize their potential. As Career Ambassador over Social Media and Job Specialization, Annie hopes to spread the benefits of the Career Center throughout campus to help students in their search for employment. Annie also serves as the President of Pepperdine's Accounting Society and is a member of the Delta Gamma sorority. In her free time, Annie plays tennis and enjoys spending time with her family and friends.
Tori Vollmer
Career Ambassador over Mentor Coordination
Office Hours: Tuesdays 8-10am, Wednesdays 1-4pm, Thursday 3-5pm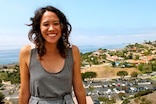 Victoria is currently a junior at Pepperidne University; she is working toward her BA in Sport Administration and Advertising. She is enthusiastic and loves to help students try to attain their future goals by guiding them through creating the best resume/ cover letter. Victoria, the mentor coordinator, can help get the connection you need .In her free time she enjoys exploring LA for its great food places and and amazing sports and music entertainment!
Submitting a Resume for Review
The Career Center understands that students have busy schedules, thus there are multiple avenues for submitting a resume. Before you begin, please feel free to review our information on resume writing on the Seaver Career Center Website.
Online Submission: A student can email their resume online by sending their resume electronically to careerambassador@pepperdine.edu. A Career Ambassador will review your resume and respond as quickly as possible.
Walk-in Hours: The Career Ambassadors are available to assist students in resume writing and revision during walk-in hours Monday through Friday from 8am to 5pm.
---
Seaver College Career Center, Tyler Campus Center, Suite 210
Phone (310) 506-4184 • FAX (310) 506-4428