Job Shadow Program
Take a Wave to work!

Introduce current Pepperdine students to your industry by hosting them in your workplace.
The Pepperdine Job Shadow Day program connects current undergraduate students with employers, alumni, parents, and community partners for a job shadowing experience. Students are matched with host professionals in the Greater Los Angeles area or virtually across the globe to provide them with exposure to a wide variety of career fields and industries. Serving as a Job Shadow Day host is a great opportunity to mentor Pepperdine students, provide insights into your daily work, and spread awareness of your company/organization and available positions through hands-on learning.
Job Shadow Program Dates
As the host, you will work directly with your student match or matches to schedule a mutual date and time for the job shadow experience. We recommend scheduling the experience during the dates below.
The Job Shadow Experience
The format and schedule will vary between companies but a session may include:
A tour of the company
An informational interview with the host and/or other employees such as recent hires and alumni
Attendance at team meetings and/or organizational events
Exposure to career/internship opportunities within the organization
Insight and observance of the host's daily responsibilities and activities
Information about the company's hiring process
Internship/job tips
Sample Half-Day Agenda (Virtual or In-Person)
| | |
| --- | --- |
| 9 - 9:30 am | Introductions and tour (if possible), company overview, mission, culture, etc. |
| 9:30 - 10 am | Informational interviews with various employees/leaders within the organization to learn more about pathways into the organization or observation of projects and/or meetings |
| 10 - 11 am | Panel Meet and Greet with recently hired college grads to share their experience of the hiring process and what they experience in a "day in the life" |
Sample Full-Day Agenda (In-Person Recommended)
| | |
| --- | --- |
| 9 - 9:30 am | Introductions and office tour including an overview of various departments, functions, etc. |
| 9:30 - 10:30 am | Observation of projects, meetings, client calls, creative briefs, etc. |
| 10:30 - 11:30 am | Rotate through various departments/functions and conduct brief informational interviews with pre-assigned employees |
| 11:30 - 12 pm | Meet with senior leadership staff to learn more about their professional journeys and job functions |
| 12 - 1 pm | Lunch with new college hires to learn about the transition from college to career |
If you are interested in serving as a Job Shadow Day host, please fill out the short form below. Based on your responses, we will work to match you with a student. Although a match is not guaranteed, we look forward to matching as many students with members of the Pepperdine community as possible. Volunteer today to share your professional expertise with students and become an essential part of their Pepperdine experience!
Testimonials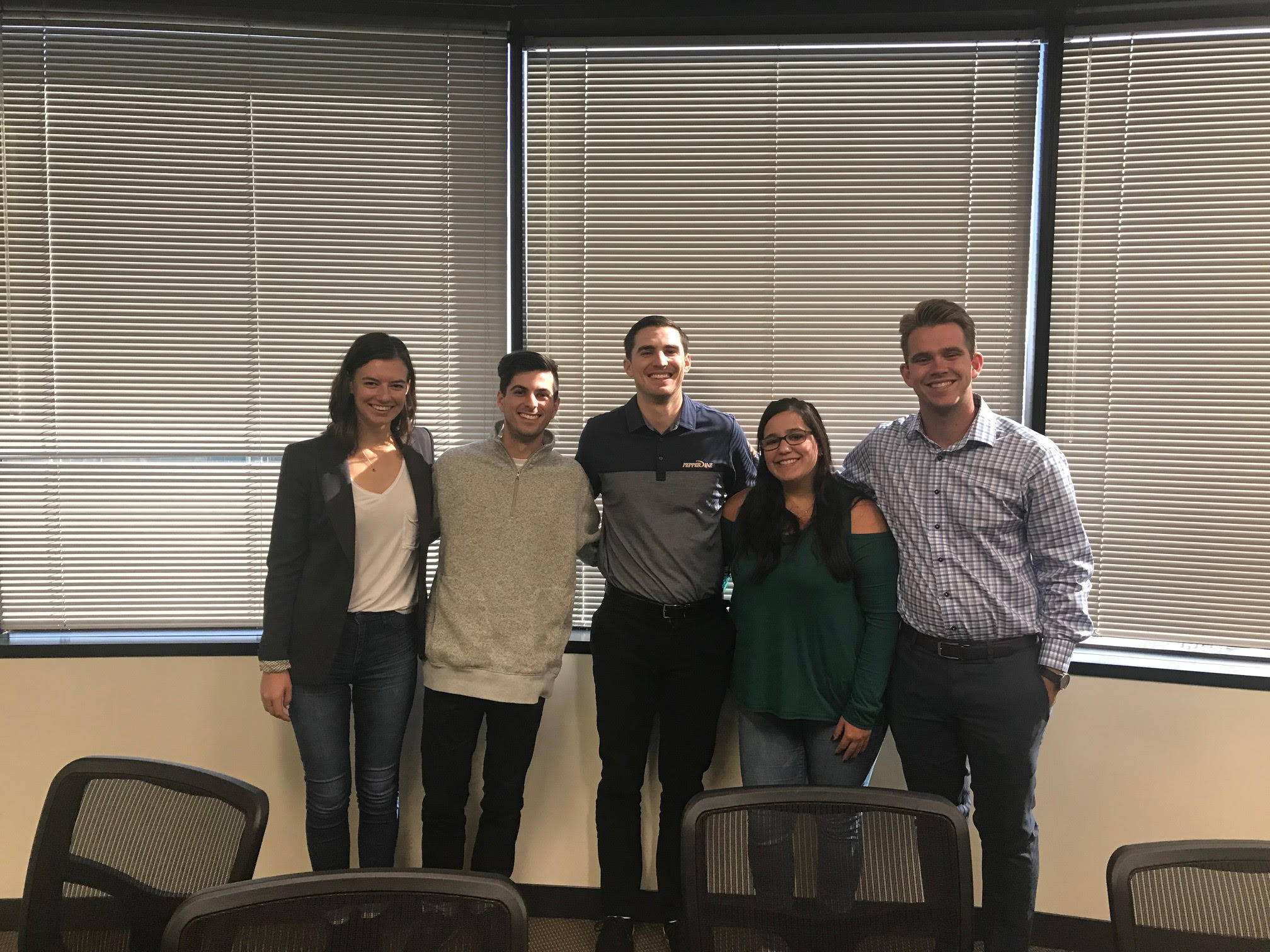 The little we can do to educate, enlighten or inspire can be very beneficial.
This is a wonderful program and it was a true pleasure to host.
2019
Frequently Asked Questions
How does the host/student matching process work?
Alumni, parents, and friends of Pepperdine register to host 1-3 undergraduate student(s) by using the Job Shadow Day registration form. Students are required to submit an application and attend a Job Shadow Day orientation to prepare them for a successful experience. Based on the host and student responses received, we will work to match students with a host that closely aligns with their industry or job function of interest. Although a match is not guaranteed, we look forward to matching as many students with alumni & friends of Pepperdine as possible. The Career Center will notify hosts if/when they are matched with a student and will provide details and instructions on how to coordinate the shadowing experience.
Can I host more than one student?
Yes. The number of students you host is up to you. Please indicate your preference on the registration form.
I work from home/don't have an office. Can I still participate as a host?
The world of work has changed and we understand many people work from home either entirely or part-time. When possible, we prefer in-person shadowing to take place at a place of business. If the meeting is virtual, hosts can conduct the shadowing experience from their home offices.
Am I responsible for the student's housing, transportation, and other expenses?
No. The students assume all of the expenses associated with their experiences.
I don't live in Southern California. Can I still participate as a host?
Yes, virtual job shadowing can be conducted from anywhere you are located. Connect with a student via video conference, invite them to attend virtual meetings, and more.