Student Government Association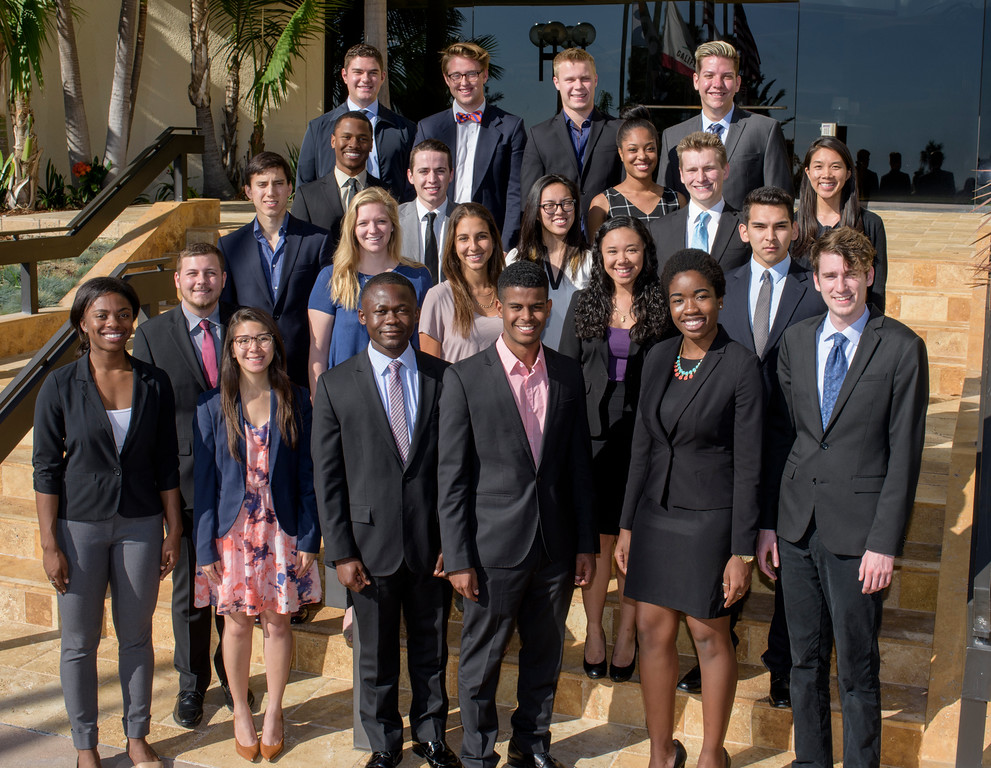 Hello, new Waves! It is exciting to welcome you to the Pepperdine community. We can imagine your excitement as you start this chapter of your life with us. We also know you may feel apprehensions or have a slight fear of what this chapter will mean for you. Amidst your anxious heart, do not forget you were selected with every intention to join this community because your academic excellence, service-oriented pursuits, and leadership, which distinguished you from the thousands of applicants. The members of this community care about each and every member, and out of our faith, we have extended our hands to you.
We are excited to watch you embark on this journey. While the journey may be exciting, it may include bumps. You will likely face academic and social challenges, but you will not be alone. You have faculty and staff that deeply care about you, and will stand by you. You also have friends here to be your voice.
Student Government Association (SGA) is one of the many voices on campus advocating to make your journey here meaningful. The SGA Executive Board arrived two weeks in advance to meet with different administrative figures to ensure you will have the most accommodating time while on this campus. Every Wednesday, you can find your SGA in the Thornton Administrative Center discussing policies and initiatives that stem from students' suggestions as well as innovative ideas that will affect the entire student body. We are here to serve you, and advocate for the changes that you believe need to be addressed. There is not a request that is too unconventional to share with us, and we are more than willing to integrate your ideas into tangible solutions.
Although uncertainty is the only thing certain about your experience here, allow yourself the opportunity to undergo self-development. Have a flexible mindset so that you may be transformed through the various opportunities the Pepperdine offers. You are a vital catalyst to change on this campus; your input and ideas will shape this institution to be more wholesome and tailored for its students. If this brings your creative thinking to life, I strongly encourage you to consider serving on SGA. SGA is an organization through which you can be more involved in our community, and is an avenue through which you can promote necessary and beneficial change. You will hear more about SGA throughout New Student Orientation at Waves Expo and SGA's "Life Outside the Classroom" session. We welcome your input and hope that you will contact the Executive Board by e-mail or social media to know how you can be a member of SGA.
Undoubtedly, you are called to be a part of the Pepperdine family. No one student's decision to Pepperdine was random and we believe Pepperdine can offer you the stepping stones upon which you can build the foundation for a life based on service, purpose, and leadership. As you participate in some of Pepperdine's traditions, just remember this is just the beginning of a journey. We are thoroughly excited not only to meet you but get to know the exceptional student who was hand-selected among thousands. In the upcoming years, I promise, you will wear orange and blue with pride—there's no better color combination!
Welcome Waves!
Student Government Association
Contact Information
Phone: (310) 506-4534
Hours: 8 a.m. - 5 p.m. Monday through Friday
Location: Howard A. White Center (HAWC) 130
Visit the Student Government Association Website or e-mail the Executive Board.