Orientation: Housing and Residence Life and What to Bring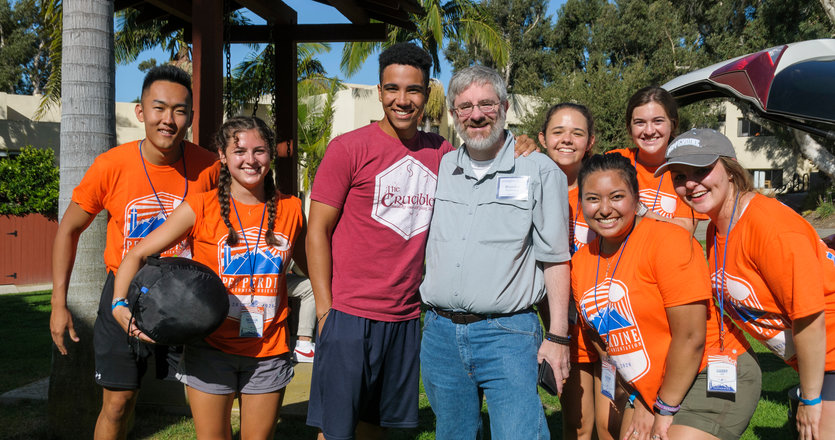 Housing and Residence Life During NSO
Students will move into their on-campus housing on the first day of NSO during their check-in time.
Parents are invited to stay at a local hotel or motel. To see a list of hotels, click here.
For more information about Housing and Residence Life and the on-campus housing community, please visit the HRL website. Don't forget to also follow us on Instagram at @pepperdinehrl!
Things to Bring to NSO
Students will be moving into their residence hall immediately after checking in; therefore, students should not pack together with parents. Parents should bring comfortable walking shoes, a sweater or light jacket, and informal clothing.
Remember to bring immunization records and health insurance policy type and number. Students who have not completed and submitted their complete immunization record will not be allowed to complete registration for classes.
Housing and Residence Life has also compiled a packing list on their website as a resource for you! Additionally, they have provided a list of approved on-campus vendors who can support you in your transition and life at Pepperdine, including renting refrigerators and microwaves from College Products, CORT Rentals for linens, pillows, and much more!
Additional Baggage
Once the baggage has arrived, it is the student's responsibility to make arrangements for picking it up. Questions regarding shipping items via ground carriers should be directed to Central Receiving at 310.506.6293. If you are sending mail or packages via regular U.S. Mail, please contact University Mail Services at 310.506.4293. If you have additional baggage to send to the University, you may use Federal Express or other ground carriers by addressing all items to the student's name, care of Pepperdine University Central Receiving, Malibu, CA 90263. Because of a shortage of storage space, it is imperative that the arrival of all baggage is coordinated with the student's arrival on campus. No C.O.D.s will be accepted.
Airport Shuttle Service
There are two shuttle services available: Prime Time and Road Runner Shuttle. Please click on the links for prices and more information.
Meals
All meals will be served on campus by Pepperdine Dining Services, and the registration fee covers all meals for parents. Students will begin their meal plan for orientation meals. During orientation, there will vegan, vegetarian, and gluten-free options, as well as guests, can speak directly to the chef on dietary restrictions.
Worship Services
If you are planning to be in the vicinity over the weekend you may want to participate in a local area service. Here is a list of local places of worship.