Family...Legacy…Heritage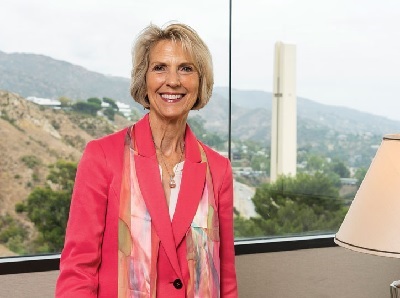 My mother, Helen M. Young, symbolizes for me the rich heritage with which I have been blessed and the legacy passed down to me and to my children. It is a legacy of love, faith, and optimism about life! What a gift we have been given.
Pepperdine University has also been a part of my heritage since I was a toddler! My father, M. Norvel Young came to Pepperdine in 1957 to be its second president. For the next 41 years, my parents worked tirelessly as a team to benefit the school they both loved dearly. In their lifetime, it grew from a small Christian college, located in South Central Los Angeles, to a flourishing university of over 8,000 students studying all over the globe.
I often think, as I drive through the entrance of this spectacular Malibu campus, how proud my father would be of this fine institution. Its reputation – in academics, in the athletic arena, and in the area of student development and spiritual formation – is stellar. It has recently been ranked in the top 50 private liberal arts universities in the country. What an accomplishment!
In my role as Chancellor, I feel so blessed to have the privilege to carry on my rich legacy here at Pepperdine.
My own daughter, Jessica, graduated in the spring of 2009 from Seaver College, earning a degree in humanities, and my youngest daughter, Madeline, graduated in the Spring of 2013. Additionally, my mother continues to live on the Malibu campus, enjoying the student interaction.
Thank you, parents, for entrusting your son or daughter to Seaver College. It is my hope and prayer that his/her experience will not only prepare them academically but will serve to mature them into individuals ready to face the world with a sense of purpose and a heart to serve.
Please do not hesitate to let me know if I can be of help to you. Kim Barkis is the Director of Parent and Family Development and Christine Galvin is the Manager of our Parents Program. Both Kim and Christine wear their Proud Pepperdine Parent buttons and are delighted to assist you as well. After all, as parents of Pepperdine students, we now have something significant in common: we are carrying forth the Pepperdine legacy!
Sincerely,
Sara Young Jackson
Chancellor and Proud Pepperdine Parent