Calendar and Events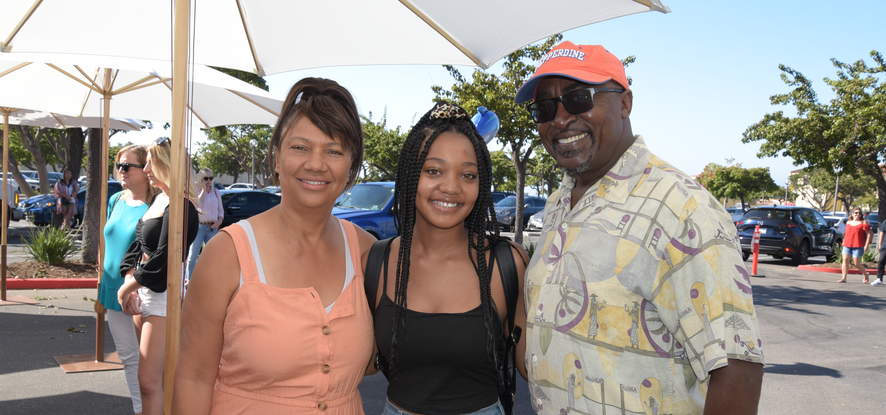 Pepperdine University is monitoring developments for Coronavirus Disease. Learn more about the University's response plans to keep our campus communities safe and explore community updates.


News, Events, and Resources
Register to join fellow parents, alumni, faculty, and staff each month (September through May) as we gather in prayer for the specific needs of the Pepperdine community. Join us Wednesday, February 8, 2023 • 9 - 10 AM PT • The Brock House and on Zoom.
Register to join fellow parents, alumni, faculty, and staff this month as we explore and enjoy the Santa Monica Mountains and Solstice Canyon on Tuesday, January 24, 2023 • 8:30 - 11:30AM PT • Solstice Canyon, Malibu
The Pepperdine Parent and Family Program invites you to lace up your hiking shoes and join us this month for a truly special event as we spend the morning enjoying the Santa Monica Mountains, located just 2.2 miles from our Malibu campus. The canyon provides the backdrop for an interesting historical walk through the property previously known as "Roberts Ranch." Joined by Pepperdine alumna, Alicia (Lisa) Roberts (SC '81). A highlight of the walk will be visiting the remains of the Robert's primary residence, designed in 1952 by well-known architect, Paul Williams, and later featured in Architectural Digest.
Contact us to find out more information or register here!
Join fellow Pepperdine parents, alumni, and friends as we gather to support the Pepperdine Men's Golf team at the 44th Southwestern Invitational on Monday, January 30, 2023 • picturesque North Ranch Country Club, Thousand Oaks, CA. This event is also being televised by the Golf Channel.
Come enjoy a full afternoon of exciting tournament play followed by a special reception. Arrive early to observe golfers as they warm-up at the driving range and practice greens. Stay for the afternoon and enjoy walking the course with a Pepperdine escort and visiting hospitality tents for snacks and beverages. A late afternoon reception with appetizers and drinks from 5-7 PM PT will be hosted in the NRCC Oak Leaf Lounge with Pepperdine President Jim Gash (JD '93), Southwestern Invitational co-founder, Charley Johnson, and Pepperdine Men's Golf coach, Michael Beard. Take a moment to encourage the team as they pass through and thank their supporters at the reception. Register now!
We will need volunteers for this fun event. If you would like to volunteer, please contact us at the Parents Program!
We welcome aboard to our spring admits, their parents and families! Please let us know how we can help you get settled in.


Over 30 parties are coming June through August in hometowns across the nation, this summer designed especially for students, parents, and family members of newly admitted Seaver College students. The parties provide an opportunity for incoming families to hear up-to-date announcements, learn about helpful resources, ask questions, and get to know other Pepperdine families from your area before the college journey begins.
Let us know if you would like to host a gathering in your home this summer. Contact us at the Parents Program!