Calendar and Events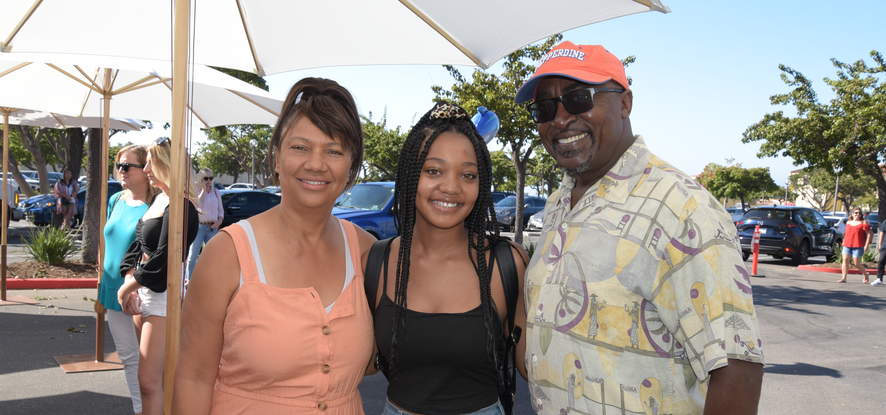 Recent News, Events, and Resources
---
26 Virtual Spring Family Coffees ~ Coming!

Seaver College Parents Program Manager, Christine Galvin, together with Cris Powell, Kim Barkis, Lou Drobnick, and Sam Lagana look forward to a wonderful time gathering this spring with the Pepperdine families from across the country.
Join other Pepperdine families in your area for a casual morning of conversation and to hear the most up-to-date announcements, ask questions, and meet other Pepperdine families from the area.
Look for another opportunity to join us soon and jump on the WAVE to begin building YOUR Pepperdine community right where YOU are!
---
Save the Date(s) for Possible Seaver College Graduation Ceremonies ( Class of 2020, Friday, May 21, 2021 and Class of 2021, Saturday, May 22, 2021)
Due to the uncertainty of possible rules and regulations, the Pepperdine community members and their families should consider refundable travel arrangements for upcoming University events, including commencements, and plan accordingly. The University recommends considering the purchase of refundable ticketing options or travel insurance when appropriate. Find Seaver College graduation ceremony updates here

If you have hosted a Send-off party and have a student scheduled to graduate, please contact Christine Galvin at christine.galvin@pepperdine.edu or (310)506-6334. Looking forward to sharing this day with you soon!
---
This unique weekend combines family weekend and homecoming giving alumni and current families the opportunity to return to campus and enjoy fun activities and entertainment, as well as to become better acquainted with other Pepperdine families. Hope to see you here October 2021!
---
Pepperdine's Wave Classic will be held at The Riviera Country Club's championship golf course located in Pacific Palisades, California in October 2021. Owning a legendary place on the American golfing landscape, Riviera's famed George Thomas-designed golf course has hosted one U.S. Open, two PGA Championships and a U.S. Senior Open, in addition to serving as the perennial site of the PGA Tour's Northern Trust Open. This exhilarating event has blessed Seaver College students and faculty with more than $2,000,000 in scholarship and program resources. The men's and women's golf teams have also been a generous beneficiary of this tournament's proceeds.
We are looking forward to having parent volunteers next year!
---
Many thanks to our wonderful parents who offered to host and or volunteer with us this year!