Calendar and Events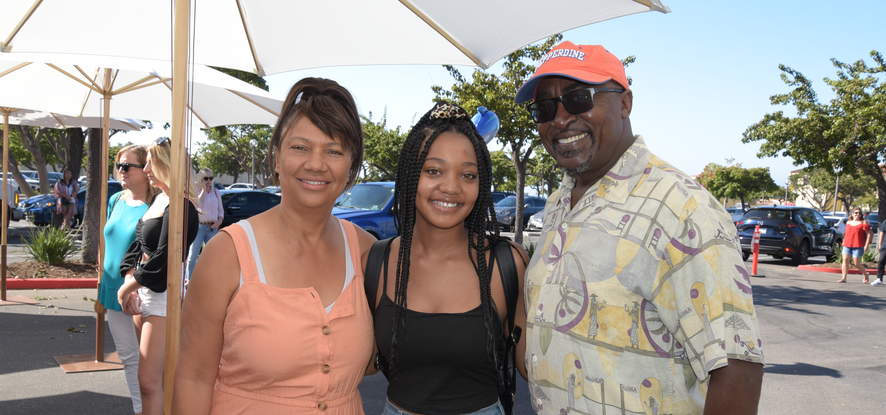 Pepperdine University is monitoring developments for Coronavirus Disease. Learn more about the University's response plans to keep our campus communities safe and explore community updates.


News, Events, and Resources
Join fellow parents, alumni, faculty, and staff each month (September through May) as we gather in prayer for the specific needs of the Pepperdine community.


June through August in hometowns across the nation, these summer events are designed especially for students, parents, and family members of newly admitted Seaver College students. The parties provided an opportunity for incoming families to hear up-to-date announcements, learn about helpful resources, ask questions, and get to know other Pepperdine families from your area before the college journey begins.
Let us know if you would like to host a gathering in your home, contact us at the Parents Program!
Get ready for wonderful weekend of fun and excitement in Malibu October 14 - 16, 2022! Combining family weekend and homecoming, current families have the opportunity to return to campus and enjoy fun activities and entertainment with their students, as well as getting better acquainted with other Pepperdine families.
You will enjoy meeting other parents and family members for coffee and special shopping discounts at the Campus Bookstore event. Gear up for the morning hike in the Santa Monica mountians to the cross, a casual walk to the Theme Tower, celebrate at the carnival, Cheer loud at the pepp rally, or relax at a family picnic!
The schedule will be posted on the Waves Weekend website. We look forward to seeing you all very soon!


Pepperdine's Wave Classic is coming October 17, 2022 at The Riviera Country Club's championship golf course located in Pacific Palisades, California. Owning a legendary place on the American golfing landscape, Riviera's famed George Thomas-designed golf course has hosted one U.S. Open, two PGA Championships and a U.S. Senior Open, in addition to serving as the perennial site of the PGA Tour's Northern Trust Open. This exhilarating event has blessed Seaver College students and faculty with more than $2,000,000 in scholarship and program resources this past year. The men's and women's golf teams have also been a generous beneficiary of this tournament's proceeds.
This year, we are thrilled to announce the addition of a tennis tournament! If you are interested in joining other amazing parents, alumni, families, and friends who participate, attend, donate, or volunteer, please visit our Wave Classic Golf Tournament website.
We are so grateful for your support and look forward to seeing you all on October 17, 2022!
We are looking forward to welcoming the class of 2026 on Tuesday, August 23, and having the opportunity to meet you during the parent portion of NSO which concludes on Thursday, August 25. For more information and instructions on how to register, visit Seaver College New Student and Family Orientation.