Calendar and Events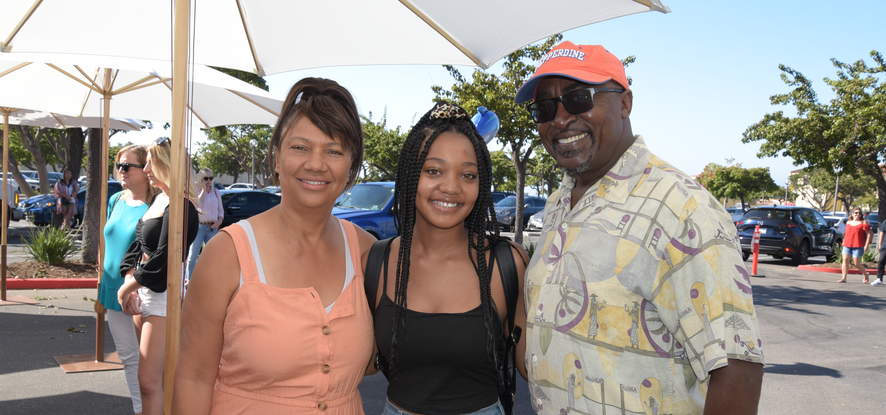 Pepperdine University's emergency response plans to keep our campus communities safe and explore community updates.


Events and Resources
Pepperdine Parents in Prayer
Fellow parents, alumni, faculty, and staff gather monthly in prayer for the specific needs of the Pepperdine community. Join us on the third Wednesday of each month (September through May) with an inspiring devotional from a special, campus-partner, guest speaker followed by pre-selected prayer points thoughtfully chosen to follow each month's theme. These special events are hosted by First Lady, Joline Gash and the Parent and Family Program at Pepperdine.
Register to join us on Wednesday, December 13, 2023 • 9 AM - 9:45 AM (PT) • In person and Zoom webinar
Contact us to find out more information and to join us!
Pepperdine Parent and Family Webinar
The Pepperdine Parents Program, in partnership with Kelly Haer, PhD, LMFT, Executive Director of the Boone Center for the Family, invites you to join us for an informative presentation and discussion on healthy relationships. Join with other parents, alumni, friends, faculty, and staff for an hour-long discussion where we'll learn how to support all the people we love in learning how to have healthier relationships at work, at church, at home, with children, and in your friendships.)
Register to join us on Wednesday, November 29, 2023• 12 PM - 1 PM (PT) • Zoom webinar
Contact us for more information!
Pepperdine Parent and Family Walking and Hiking Club
The walking and hiking club is coming! Join with fellow parents, alumni, faculty, staff, and friends on quarterly hikes each year. We will explore the Malibu Creek State Park led by our very own Dr. John Barton, Professor of Religion and Philosophy..
Register to join us on Thursday, November 30th, 9-11 AM, (PT) • Malibu Creek State Park
Contact us or more information!
Pepperdine Parent and Family Book Club
Pepperdine Parent & Family Book Club will be hosted by Dr. Lisa Smith, Pepperdine Assistant Professor of English. We will discuss Dr. Smith's book, Godly Character(s): Insights for Spiritual Passion from the Lives of 8 Women in the Bible. In this book that examines eight lesser-known women of the Bible—a dissatisfied princess, a suffering mother, a wartime advisor, an emerging prophetess, a marginalized widow, among others—Lisa helps uncover how we can increase our desire and affection for God. Discussion questions, application ideas, and steps for deeper growth are included.
Register to join us on Wednesday, January 24, 2023• 4 PM - 5 PM (PT) • In person and Zoom webinar
Contact us or more information!
Pepperdine Parent Pickleball
Our newest Nike Pickleball Camp is held on the spectacular campus of Pepperdine University in Malibu, California. Director Chris Harradine is excited to host pickleball players of all ability levels in this gorgeous environment, and provide players the opportunity to learn and get better this Fall. Come alone or come as a group, this will be a fun pickleball experience. The 3-day pickleball camp is designed to address your specific needs, increase knowledge and excitement of the game and help you improve in a fun and friendly environment.
Pepperdine Parent and Family Regional Coffees
Join fellow parents this spring for a relaxing morning or afternoon of coffee and conversation. Share stories and meet other Pepperdine parents and family members who are also navigating the college journey as well as parents of recent graduates in casual settings, in homes or local coffee shops. Find a location near you soon!
California Spring Coffees:
Los Angeles County, Conejo Valley, CA - Coming soon!
Ventura County, Pasadena, CA - Coming soon!
San Diego County, CA - Coming soon!
Orange County, CA - Coming soon!
If you are interested in participating in a local coffee near you, please contact Christine Galvin or (310)506-6334. Looking forward to hosting with you soon!
New Student and Family Send-off Parties
Over 30 parties were hosted this summer May through August in hometowns across the nation, this summer. These parties were designed especially for students, parents, and family members of newly admitted Seaver College students. The parties provided an opportunity for incoming families to hear up-to-date announcements, learn about helpful resources, ask questions, and get to know other Pepperdine families and alumni from various locations before the college journey begins. Let us know if you would like to host a gathering in your home this summer.
Contact us at the Parents Program!