Meet the Parents Program

2019-2020 National Co-chairs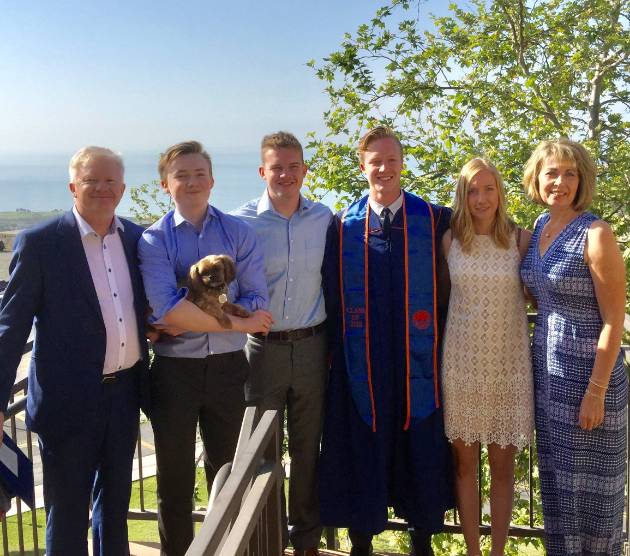 Ken and Connie Robinson accepted the appointment of leading the Parent and Family Leadership Council for the 2019-2020 year. Ken and Connie have four children, two of whom are "Waves." Their eldest, Brianne, lives in Arizona and is enrolled in postgraduate studies. Will, graduated from Pepperdine in 2018 with a major in business administration. While an undergraduate, he spent a year abroad in Heidelberg and received academic honors for making the Dean's List. Brayden is a Junior at Seaver College majoring in business administration and has just returned from his study abroad year. Their youngest, David, is a senior in high school.
The Robinsons live in Calgary, Canada and are the first International family to serve as co-Chairs of the council. They are on campus many times throughout the year visiting and volunteering. A big thank you to this wonderful family for serving.
We invite you to learn more about the Parents Council at seaver.pepperdine.edu/parents.
The Parents Program Team
Christine Galvin
Manager, Seaver Parents Program
310.506.6334
christine.galvin@pepperdine.edu
Kimberly Barkis
Director of Development, Seaver Parents
310.506.6110
kimberly.barkis@pepperdine.edu
Cristopher D. Powell
Assistant Vice Chancellor, Senior Director of Development, Seaver College
310.506.6587
cristopher.powell@pepperdine.edu
Lou W. Drobnick
Senior Vice Chancellor, Crest Board Member
310.506.6432
lou.drobnick@pepperdine.edu