Outreach Committee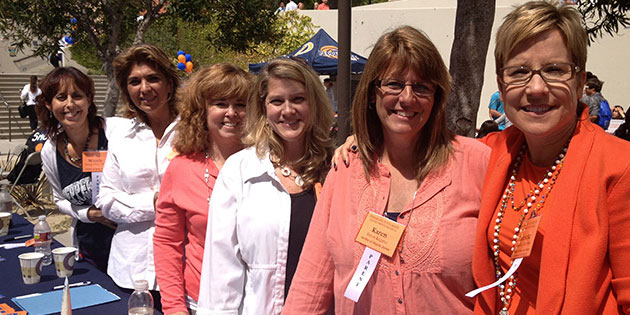 These local parent volunteers serve as ambassadors to families of current and past Seaver College students through involvement with on-campus activities. Goals include:
Representing the Parents Program at University events by serving as hosts and greeters at Family Weekend, Preview Day, and the Malibu Admission Reception.
Serving as a parent representative at all Malibu campus events.
Hosting the Parents Program information table at New Student Orientation and Malibu Reception.
These regional parent volunteers serve as ambassadors of Pepperdine through outreach to current, prospective and incoming students and their parents. Goals include:
Organizing current parents to host and greet prospective students and their parents at annual fall Info Sessions and spring admission receptions in their city, as well as offering testimonials regarding their experiences as Pepperdine parents.
Working with regional parents and alumni to coordinate hosts and locations for new student and family summer send-off parties.
Serving as a resource to the Pepperdine Admission Office in speaking with prospective students and their families.
If you are interested in volunteering as an Local or Regional Ambassador, please fill out our online volunteer interest form. Thank you!