A Glimpse into Academics: Degrees, Class-Size, and Support
What do you want to do when you grow up? What do you want to be?
As a child, we are often asked to imagine what our futures might look like and what type of career we might like to have. Once we start college, these imaginary scenarios transform from abstract ideas to something that suddenly requires a concrete answer. While the idea of having to select a major in college can be frightening, being able to take a variety of classes and having supportive faculty and resources can help.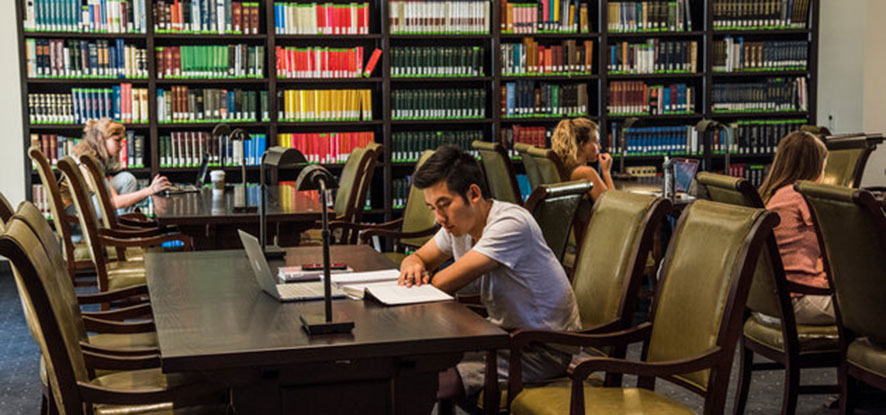 Majors and Minors
Understanding the importance of offering a wide-range of degrees and minors, Seaver College proudly offers 45 majors and 40 minors. Of the current offerings, the top five majors are business administration, psychology, sports medicine, economics, and biology.
In addition to choosing a major, students can add a minor that complements their degree or is in area that interests them. All majors and minors are housed within one of Seaver College's eight divisions: natural science, social science, fine arts, international studies and languages, business, communication, religion and philosophy, and humanities and teacher education.
In addition to major and minor offerings, undergraduates can choose to earn an undergraduate certificate in conflict management or a multiple-subject or single-subject teaching credential. Students interested in pursuing a degree in health or law post graduation can also take additional courses in one of the following professional paths: pre-law curricula for the humanities, pre-law for social science, and pre-health curricula.

Small-Class Sizes
Whether in general education or major-specific courses, support from faculty plays an instrumental role in student success. With a undergraduate student body of about 3,500, class sizes at Seaver College average only about 19 students per class with a student-faculty ratio of 13:1.
At Seaver, professors know students by name and are dedicated to helping them grow and succeed both in and out of the classroom. Often times, faculty members will even invite their classes to their homes to promote a sense of welcome-ness and support.
The dedication by faculty members to their students is, perhaps, one reason why the four-year graduation rate at Seaver College is 77 percent, nearly 36 percent higher than the national average. Success continues post graduation as demonstrated by 86 percent of the class of 2016 who were either employed, accepted to graduate school, volunteering full time, or serving in the military within six months of graduation.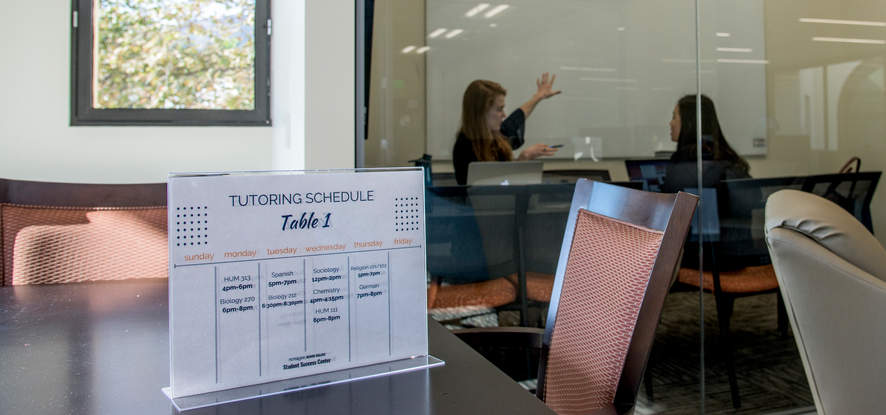 Academic Support
Despite having a variety of degree options and faculty support, it can still be difficult to select a major and be confident in your decision. To help ease the burden of selecting, undergraduates at Pepperdine can take free career assessment quizzes offered by Career Services. The results from these assessments can help guide your decision in choosing the best major for you.
Understanding that the need for support does not disappear once a major has been chosen, Seaver College has a variety of academic support options. The Seaver Student Success Center, for example, offers multiple free resources for students including tutoring, personalized academic coaching, and monthly learning skills workshops. In addition, the Writing Center helps students develop ideas, edit papers, and become a more effective writer.
With confidence in your degree choice and by utilizing the numerous academic resources available to you, upon graduation day you will equipped with the skills and education to launch your career or the next chapter of your academic journey. And, in your years leading up to that exciting day, don't be afraid to reach for support. As former first lady Michelle Obama says,"Do not be afraid to ask for help. Nobody gets through college on their own."