Exploring Pepperdine's Advertising Degree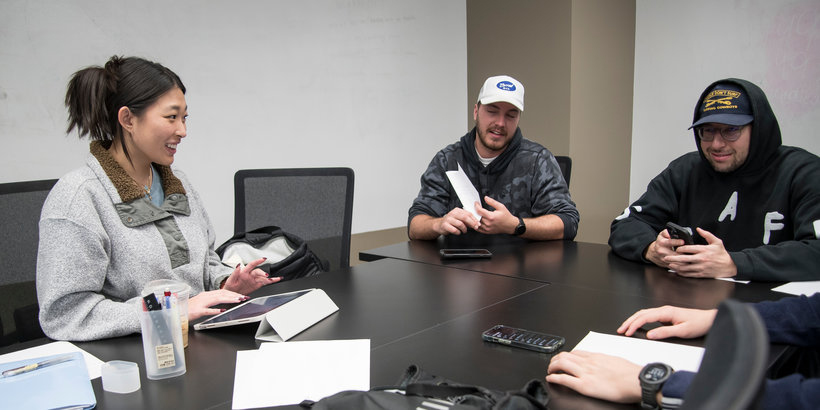 The field of advertising is much more than catchy slogans, eye-catching visuals, and paid ads on social media; at its core it's about connecting with people, telling captivating stories, and driving change. Pepperdine Seaver College's advertising major program teaches students about product, service, and idea advertising and prepares them to make high-stakes marketing decisions. In this article, we will explore more about Seaver's advertising program and how it can equip you with the skills, knowledge, and opportunities needed to thrive in the advertising industry.


Why Choose Pepperdine Seaver College's Advertising Major?


Expert Faculty
At Pepperdine Seaver College, you'll learn from industry experts who are passionate about advertising. Our dedicated faculty members bring real-world experience to the classroom, providing you with valuable insights and mentorship.


Cutting-Edge Curriculum
Our advertising major program is designed to keep pace with the rapidly evolving advertising landscape. You'll study the latest trends, technologies, and strategies that drive success in advertising today.


Hands-On Learning
We believe in learning by doing. That's why our program offers hands-on experiences, internships, and opportunities to work on real advertising campaigns. Gain practical skills and build your portfolio while still in school.


Networking Opportunities
Networking is key in the advertising world. Pepperdine Seaver College connects you with industry professionals, agencies, and alumni who can open doors to exciting career opportunities.


Creative Environment
Fuel your creativity in our inspiring and collaborative learning environment. We encourage students to think outside the box and develop innovative advertising solutions.


Ethical Advertising
At Pepperdine Seaver College, we emphasize the importance of ethical advertising practices. You'll graduate with a strong sense of responsibility and integrity in your work.


FAQs


Q: How long does it take to complete the advertising major program at Pepperdine Seaver College?
A: The program typically takes four years to complete, but the duration may vary based on individual course loads and elective choices.
Q: Can I apply for internships while pursuing the advertising major?
A: Absolutely! We encourage students to seek internships and gain practical experience in the field. Our career services team can assist you in finding internship opportunities.
Q: What career options are available to graduates of the advertising major program?
A: Graduates often pursue careers in various advertising specializations, including digital advertising, content marketing, brand management, and more. The possibilities are diverse and exciting.
Q: How can I apply for the advertising major program at Pepperdine Seaver College?
A: To apply, visit our website and follow the application instructions. Our admissions team is available to assist you throughout the application process.
In an era where information and ideas flow at lightning speed, the ability to create compelling, effective advertising campaigns is more critical than ever. If you're ready to leave a creative mark on the world, consider Pepperdine Seaver College's advertising major program. Apply today and unleash your potential!