Success After Seaver: Class of 2022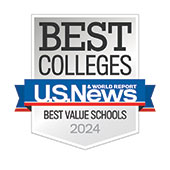 Seaver College is committed to tracking the successes of our graduates. Our data collection is guided by the procedures outlined by the National Association of Colleges and Employers and is collected six months after graduation. This data is often called graduation outcomes or career outcomes. Students who are employed full or part time, volunteering full time, in graduate school or serving in the military are considered to have a recognized professional outcome. We have information on 96% of the graduating class, also known as a 96% knowledge rate.
86%
employed, in grad school, volunteering full time, in the military
72%
grad school acceptance rate

What 2022 Grads are Doing
The 2022 Seaver College graduating class consisted of 879 students. Of the 86% who are settled at six months after graduation, 63% are employed, 18% have been admitted to graduate school and 1% are either in the military or volunteering full time with organizations such as the Peace Corps or Fulbright.
| | |
| --- | --- |
|   | 1% Full-Time Service or Military |
Employers Who Hired Recent Grads
Amazon
Brown + Dutch PR
Calvary Church
Deloitte
Ernst & Young
Essence
Free People
Fulbright
KPMG
NBCUniversal
Oaks Christian School
PennyMac
Pepperdine University
PricewaterhouseCoopers (PwC)
Rental House Productions
Teach for America
Vivid Candi
The Walt Disney Company
2022 Industry Breakdown
Sixty-three percent of the graduating class of 2022 have joined the workforce. The majority of those employed work at a for-profit company while 12% work in the non-profit or government sector and 1% are entrepreneurs.
12%
Non-Profit and Government
Graduate School Breakdown
Eighteen percent of the class of 2022 chose to continue their education in a graduate program. Of those seeking admittance to grad school, 72% received admission. The top three areas of study were in arts and sciences, law, and medicine.
 

Arts & Sciences (37%)

 

Medicine (17%)

 

Business (11%)

 

Law (21%)

 

Therapy (8%)

 

Education (3%)

 

Public Policy (3%)
Testimonials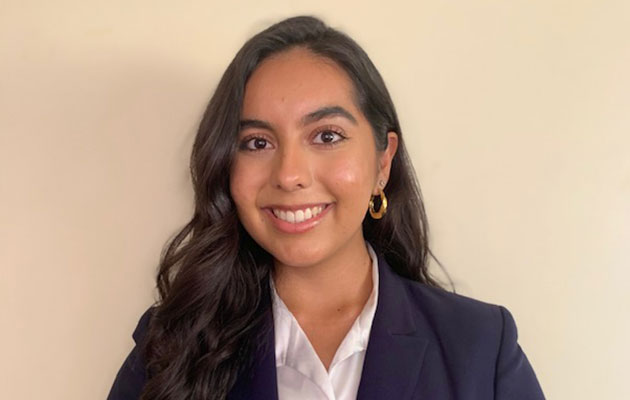 Pepperdine played a pivotal role in my personal and professional development. As a first-generation college student, I had big dreams that I wanted to accomplish, but had no clue where to start. Through my involvement in various campus organizations such as Posse, Housing and Residence Life, Alpha Omega, and Delta Sigma Pi, I developed life-changing relationships that helped me pave the way to making my dreams a reality. Additionally, Pepperdine's supportive staff and professors provided encouragement and guidance as I explored my passions and talents to pursue a career in the business world. I am extremely thankful that I leaned into and made the most out of all the invaluable resources and programs Pepperdine offers, such as the Career Coaching Program hosted by the Career Center, where I was equipped with the tools and skills needed to excel in professional internships and transition into a full-time role at my dream company. Pepperdine will always have a special place in my heart because where and who I am today is a direct result of the incredible Wave family that served as my pillar during the beautiful growing pains of becoming a young adult and professional.
Maria Chavez Mendoza ('22, BA in Integrated Marketing Communication)
Marketplace Operations Associate, NBCUniversal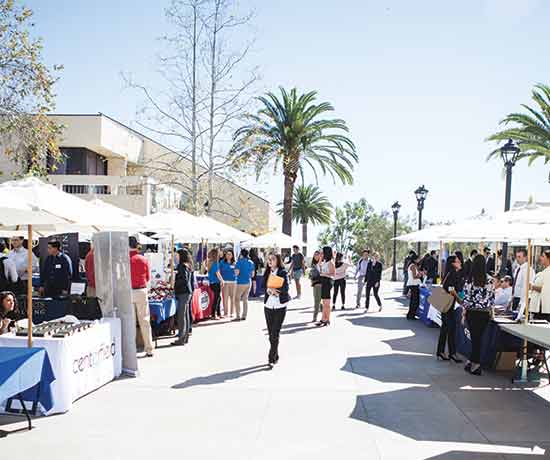 The Pepperdine Network

136,388 Total Unique Alumni
(Includes historic schools of Pepperdine as of 6/22/22)


69k Job Postings


38k Employers
22k

Internships

6k

Mentors

1.8K

Student Employees


126

Employers on Campus
Where Grads Work and Study
United States
New York City
Washington DC
San Francisco
Seattle
San Diego
Los Angeles
Denver
Orange County
Atlanta
Chicago
Boston
Dallas
South Bend, Indiana
Waco, Texas
Nashville
Houston
Austin
Las Vegas
San Antonio
Philadelphia
International
London
Hong Kong
Seoul
Sydney
Jakarta, Indonesia
Madrid
---