Career Paths for Bachelor of Arts in Sociology Graduates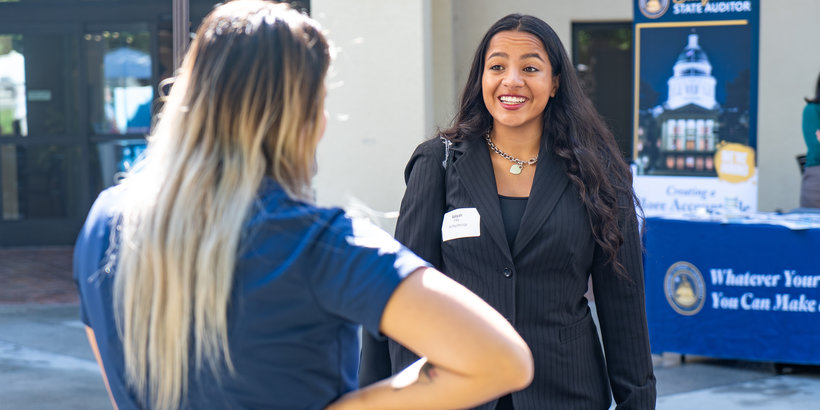 Sociology, the study of human relationships and social behavior, examines the intricate patterns and relationships that manifest between individuals, groups, and institutions. Students pursuing a bachelor of arts degree in sociology examine social interactions scientifically and analytically in institutions like religion, family, school, and government.
As a result of sociology's subject matter being broad in scope, students gain a diverse skill set that can be applied across an extensive career path. Graduates of a sociology degree program are well-equipped to thrive in a variety of career paths; explore some of them below.


Careers in Social Services
Sociology graduates develop empathy, cultural competence, and the ability to address the unique needs of marginalized communities affected by social inequities. These skills prepare them for careers in social services as social workers, case managers, and research/policy analysts.
Social workers are professionals who work tirelessly to help individuals and families in need. They provide counseling, support, and resources to individuals and families facing challenging circumstances including poverty, substance abuse, domestic violence, or mental health issues. Social workers serve in child welfare and government agencies, healthcare facilities, hospitals, and community organizations.
Case managers help individuals navigate social service systems and agencies, access resources, and develop care plans. They work with diverse populations, such as the elderly, individuals with disabilities, or individuals experiencing homelessness, to ensure they receive appropriate services and support.
Research/policy analysts collect, analyze,and interpret data to evaluate the effectiveness of social programs, identify social trends, and inform policy decisions. They contribute to evidence-based practices and provide insights into social issues as well as advocate for changes that address social inequalities and improve social well-being. Analysts typically work in government agencies, nonprofit and advocacy organizations, and think tanks.


Careers in Criminal Justice
Sociology explores the social construction of laws, legal systems, and the administration of justice. It also offers insights into the social context in which crime occurs and how it impacts individuals and communities. An enhanced understanding of crime and deviant behavior can help prepare graduates with a sociology degree for a career in criminal justice as a correctional treatment specialist, probation officer, or victim advocate.
Correctional treatment specialists help incarcerated individuals and those placed on probation to overcome the various issues that may have contributed to their criminal behavior. They develop and implement comprehensive treatment plans that are tailored to meet the specific needs of each individual, and in doing so, provide counseling services that cover a broad range of issues including addiction, mental health, and social skills.
Probation officers are responsible for monitoring individuals who have been released from prison or placed on probation to ensure that they are complying with the terms of their release. Probation officers meet regularly with their assigned offenders to conduct drug tests and closely monitor their progress in treatment programs. Additionally, they provide referrals to community resources with the goal of helping these individuals successfully reintegrate back into society.
Victim advocates offer support and assistance to victims of crime. Their scope of work involves providing emotional support to victims, navigating the complex criminal justice system on their behalf, and connecting them with much-needed resources including counseling services or financial assistance programs. In addition, they advocate for victims' rights and work tirelessly to raise awareness of victimization and its adverse effects.


Careers in Education
Sociology examines educational systems, policies, and practices to better understand how factors including socioeconomic status, race, and gender affect educational opportunities and outcomes. Having a deeper understanding of how social inequalities affect educational achievement better prepares sociology graduates to have a career as an educator or educational researcher and administrator.
With a teaching certification, sociology graduates can become elementary, middle, or high school teachers. They can also teach sociology at the post-secondary level in colleges or universities. As an educator, graduates will have the opportunity to inspire students, develop curriculum, and engage in research.
Educational researchers or program evaluators use their knowledge of research methods and data analysis to evaluate the effectiveness of educational programs, policies, and practices. Educational researchers typically work in government agencies, non-profits, or academic institutions.
Careers in educational administration include positions such as school principal, superintendent, or higher education administrator. While graduate-level education may be required for these roles, graduates will be responsible for overseeing the operations of educational institutions, developing policies, managing budgets, and supervising staff.


Careers in Healthcare
A sociology degree can provide a strong foundation for a career in healthcare by providing valuable insight into the social, cultural, and structural factors that influence health and healthcare systems. Graduates with a sociology degree might be particularly interested in careers as medical social workers, health educators, and patient advocates.
Medical social workers are trained professionals who provide psychosocial support to patients and their families. They work collaboratively with healthcare teams to address a range of issues including emotional and mental health, financial assistance, and access to resources such as housing, transportation, and community support services. Medical social workers work in hospitals, hospice care, home health care, and long-term care facilities.
Health educators are professionals who provide education and resources to individuals, groups, and communities to promote healthy behaviors and lifestyles. They work to raise awareness of health risks and conditions, provide information on preventative measures and treatments, and help individuals and communities make informed decisions about their health. Health educators work in a variety of settings including schools, community centers, hospitals, and non-profit organizations.
Patient advocates are professionals who work to ensure that patients receive the best possible care and treatment. They help patients navigate the complex healthcare system, provide guidance on medical decisions, and advocate for their rights and interests. Patient advocates work in hospitals, clinics, or advocacy organizations.


Careers in Government
Working in government can be a rewarding and impactful career path for individuals who are passionate about public service and making a difference in their communities. A sociology degree can provide a solid foundation for a career in government by equipping students with valuable knowledge, skills, and perspectives that are relevant to understanding and addressing social issues within the context of public administration and policy making. Policy analysts, legislative aides, and intelligence analysts are three potential careers in government that might appeal to sociology graduates.
Policy analysts are professionals who conduct research and analyze data to develop and implement policies that address social and economic issues. They work with government officials and stakeholders to assess the potential impact of policies and provide recommendations for improvement. Policy analysts generally work for government agencies, non-profit organizations, or think tanks.
Legislative aides are professionals who provide support to elected officials and help draft and pass legislation. They conduct research on proposed policies, respond to constituent inquiries, and assist with communications and public relations. Legislative aides work for elected officials at the local, state, or federal level.
Intelligence analysts are professionals who work to identify and assess potential security threats and risks. They use a range of methods, including data analysis, surveillance, and field intelligence, to gather and analyze information and provide recommendations to decision-makers. Intelligence analysts may work for government agencies such as the CIA, FBI, or NSA.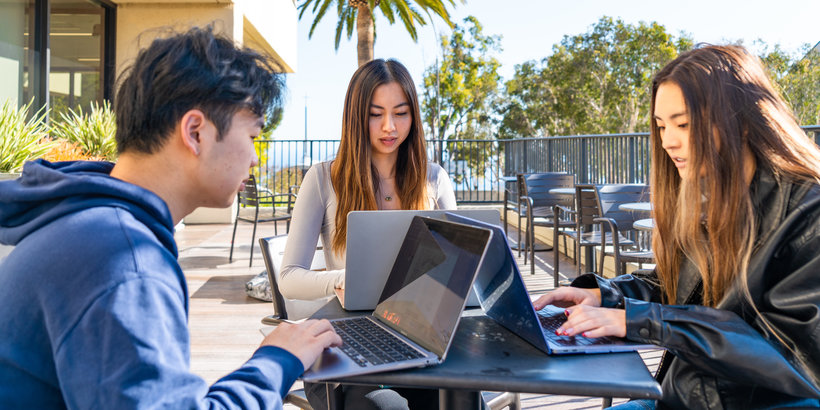 Conclusion
Students who have completed the coursework for a bachelor of arts in sociology possess a strong foundation in understanding human behavior, social dynamics, and the complexities of an interconnected world. This versatile degree opens the doors to numerous industries, allowing graduates to pursue careers in fields such as criminal justice, social services, education, and more.
Seaver College of Pepperdine University's bachelor of arts in sociology program equips students with the skills and knowledge needed to thrive in a variety of careers and prepares students for a successful transition from academia to the professional world. The program's comprehensive curriculum, dedicated faculty, and commitment to experiential learning provide students with a well-rounded education. Pepperdine's emphasis on ethical leadership and social justice aligns with the values and goals of sociology graduates, empowering them to enact positive change in their chosen fields.
If you are passionate about understanding the intricacies of society, promoting social justice, and making a lasting impact, consider pursuing a bachelor of arts degree in sociology at Seaver College. Take the first step in shaping a more equitable and inclusive society, one sociological insight at a time.