Internships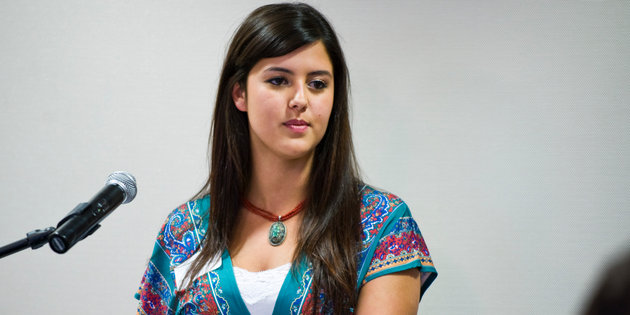 Internship programs permit advertising, journalism, organizational communication, public relations, and telecommunication majors to work in a professional capacity with newspapers, radio and television stations, advertising and public relations agencies, and also with industrial concerns. Students gain field experience at the same time as, and as a part of their academic training.
Fast Facts Regarding Internships
Goals
The Communication Internship is an opportunity for students to move from the study of liberal arts to their application as practical arts, specifically by improving students' essential skills in interpersonal communication, leadership, team participation and time management, through a cooperative learning environment, while recognizing and evaluating ethical dilemmas and the concept of vocation by observing professionals.
Prerequisites
To be eligible for an internship, the applicant must have:
Completed 75 units
Completed all pre-requisite courses required by the major (see your major advisor if you have any questions)
Completed all supplemental forms (3) required by the Communication Division
Registration
A student must complete the registration process to be enrolled in an internship. Description of the process and required forms is available on the internship pages at Career Services.
Requirements
In addition to hours worked, a student must meet each of these criteria in order to obtain an internship for credit. Students:
must maintain a daily work journal at the internship site.
must complete a final Student Evaluation form by the Wednesday before finals.
must have internship supervisor complete the Internship Supervisor Evaluation by the Wednesday before finals.
need to attend and complete assignments for each mandatory internship class meetings held throughout the semester.
must submit a written reflection paper (paper length determined by credit hours).
need to maintain work samples to demonstrate their application of skills.
Hours & Units
Students may take up to four units of internship credit, and may spread the units across two or more terms. One unit equals 45 contact hours of work during the semester. Work hours should neither be sporadic over a term, nor intensive over a few days. Ideally, for every one unit, the student should work at least three hours for at least 15 weeks (or at least eight hours per week in a full summer block). Retroactive or advance "credit" is not granted for hours worked outside a term's timeframe.
1 Unit = 45 Contact Hours (3 Hours/Week for 15 Weeks)
2 Units = 90 Contact Hours (6 Hours/Week for 15 Weeks)
3 Units = 135 Contact Hours (9 Hours/Week for 15 Weeks)
4 Units = 180 Contact Hours (12 Hours/Week for 15 Weeks)
Enrollment
Obtain the 3 forms from this site or pick them up in the Communication Division office in CCB 206.
Submit the Ivory Division/Instructor Approval form and the White Release of Liability Form to the Communication Division office in CCB 206.
Once you have submitted the forms listed above, the Division office will enroll in the internship. You will eventually need to submit the Gold Internship Application for academic credit. Your major advisor (the faculty member who approved your internship) will assign you credit for the internship. Please work closely with the faculty member to ensure that you receive credit for your internship.
Deadlines for Enrollment
Students must submit the required forms to the Communication Division before the second week of classes in Fall and Spring and by the first day of class during Summer Sessions I, II and III (depending on which session you want to enroll in).
Internship Class
There is a mandatory internship class for the Fall and Spring semesters. All students who are enrolled in an internship must attend the class. The date for the first internship class is listed in the class schedule. All of those who are enrolled in an internship will also receive an e-mail from the Internship Coordinator regarding the class.
How to Find an Internship
Use job search engines
Contact friends, family and faculty -- especially your major advisor
Check the websites of particular companies directly
Check with the Communication Division Faculty Internship Coordinator, Professor Debbie Wideroe at Debbie.Wideroe@pepperdine.edu for advice on how to find an internship.