Message from our Divisional Dean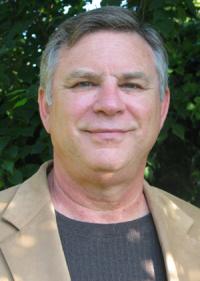 If you want a quality Christian education in an amazing environment, then Pepperdine is the place for you.
Our undergraduates study theories, rhetorical and practical strategies, and ethics. They also learn how to make successful speeches; win national debate tournaments; produce an award winning newspaper and magazine; provide small businesses and nonprofit agencies with advice on how to improve their communication efforts; undertake exciting and educational internships; and write, film and edit entertainment and news programs seen in households throughout Malibu and the surrounding communities. A handful of students also study for a Certificate in Conflict Management offered in conjunction with the Pepperdine School of Law. We also house a great new program in Sport Administration.
Our graduate programs help students drill down deeper, to better prepare for careers of service as academics, business professionals and storytellers whose words challenge and change cultural practices around the world.
If you're a student considering Pepperdine, the Communication Division offers undergraduate majors in Advertising, Journalism, Public Relations, Integrated Marketing Communication, Organizational Communication, Rhetoric and Leadership, Intercultural Communication, Media Production, and Sport Administration.
We also offer two outstanding Graduate Degrees. The Master of Arts (MA) in Strategic Communication requires the completion of a rigorous project. Our new Masters of Fine Arts in Cinematic Production is an elite program for a small group of students who want to tell stories across multiple platforms using cutting edge technologies, while learning how to navigate the business and financing challenges every cinematic artist encounters.
If you want to talk with us further, make sure you inform the admissions office when you visit campus so they can set up a tour for you; or e-mail one of our professors who will be glad to answer your questions. And if you want to follow our activities, join our Facebook page or read our weekly newspaper, the Graphic, for the entire "scoop" on what's happening on campus.
Blessings,
Ken Waters, Ph.D.
Divisional Dean of Communication
Professor of Journalism