Careers in Communication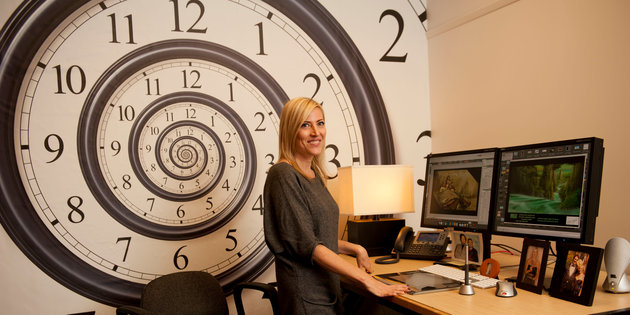 Advertising/Integrated Marketing Communication

Account Executive
Graphic Designer
Art Director
Creative Director
Research Director
Media Buyer
Media Planner
Strategic Planner
Fundraiser
Graduate Study in Communication, Business, Etc.
 

Intercultural Communication
International business representative 
Human resources and development trainer 
Human resources consultant 
Diversity consultant 
Graduate study in communication, business, cultural studies, and education 
Public relations specialist 
Foreign correspondent 
Diplomat 
Study abroad coordinator 
International programs director for universities
 

Interpersonal Communication
Sales representative/customer service agent 
Social media/marketing coordinator 
Insurance or real estate agent 
Recruiter 
Ministry professional 
Mental health, social work, child welfare, career counselor 
Hotel and hospitality manager 
Human resources, employee relations, and benefits coordinator 
Human rights officer 
Non-profit professional/community affairs liaison 
Meeting and event planner/activity director
 

Journalism

News Reporter
News Editor
Investigative Reporter
Magazine Writer and Editor
News Anchor
TV News Writer/Producer
Online Reporter/Editor
Graduate Study in Media, Law, Education, Etc.
 

Screen Arts

Producer
Editor
Screenwriter
Director
Cinematographer
Audio specialist
Internet Designer
Graduate Study in Media, Film, Screenwriting, Etc.
 

Organizational Communication
Organizational manager 
Organizational analyst 
Employee relations coordinator 
Human resources manager 
Director of corporate philanthropy 
Corporate trainer 
Communication director 
Communication consultant 
Negotiator or corporate mediator 
Nonprofit organization director
 

Public Relations/Integrated Marketing Communication

Public Relations Executive
Media Relations Executive
Investor Relations Executive
Event Planner
Publicist
Lobbyist
Crisis Consultant/Manager
Fundraiser
Graduate Study in Communication, Business, Etc.
 

Rhetoric and Leadership
Lawyer 
Political consultant/speech writer 
Director of communications 
Development specialist 
Recruitment specialist
Public or human relations specialist 
Teacher/professor 
Minister 
Grant writer/technical writer 
Radio or television careers
 

Sport Administration

Professional sport team executive
College and University Athletics Administration
Sports Association Executive
Sports Information Director
Sports Agent
Stadium and Arena Manager
Sports Event Manager
Interscholastic and Youth Sport Administrator
Community Recreation Director
State and City Sport Commissioner
Sport Equipment and Supply Industry Executive
Graduate study in Sport Management, Law, Business, etc.