HUMANITIES - Western Culture Program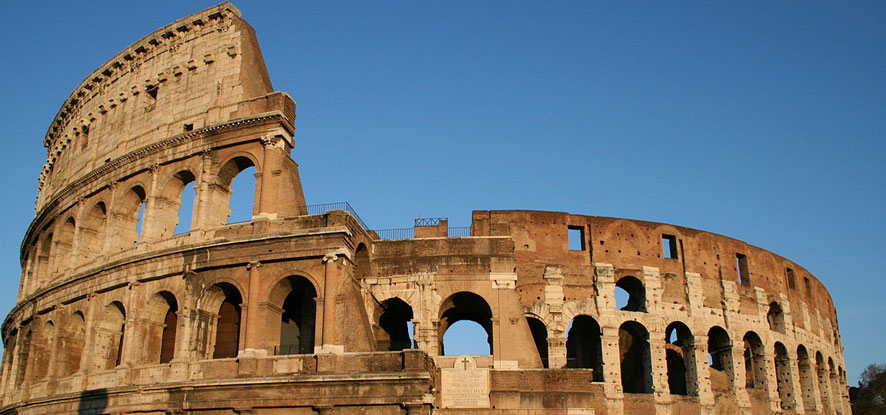 "Humanities taught me that difference is good, that other cultures approach problems differently, and that diversity makes problem-solving in a team more efficient." -Abdullah Aldeghaither, 2012
The Humanities Program is at the heart of Pepperdine University's undergraduate liberal arts emphasis at Seaver College. It provides a foundation for major curricula across the college. The three-course sequence grounds our understanding of the contemporary world in the study of Western culture from ancient times to the present. In an interdisciplinary sequence, students learn about philosophy, political thought, art, literature, and music in their historical context. Students reflect on Western culture's effects on people of different races, genders, and social classes, and its impact on other world civilizations. Classes consider the Ancient, Classical, Medieval, Early Modern, Modern, and Postmodern eras. They explore the interaction of cultural arts, spiritual life, political thought, and intellectual movements. Across the sequence, students learn to read critically, write clearly, and think broadly—skills necessary for navigating today's complex world.
The sequence's three courses build on each other not only chronologically, but in terms of the skills and abilities instilled in the classroom. HUM 111, which is designed for first-year students, focuses on knowledge and comprehension of ideas and events. HUM 212 expects students to analyze and interpret cultural developments from the medieval to early modern era. HUM 313 focuses on a narrower topic so that students are challenged to synthesize and evaluate the tenets of Western culture from contemporary contexts.
About the Courses
---
HUM 111 introduces students to the ancient and medieval Mediterranean world, tracing cultural developments over time. It is designed to introduce first-year students to mastering content based learning skills that will be fundamental to their Pepperdine undergraduate experience.
HUM 212 asks students to analyze and interpret the cultural developments of the Renaissance, Reformation, Enlightenment, and French Revolution, as well as the growth of science and technology that led to increasing intercultural encounters. The class focuses not only on learning about these events, but also on understanding their interrelationships and impact on the West.
HUM 313 focuses on a particular topic or theme from the modern era--1815 to the present--to challenge students to engage in deeper analysis and interpretation of historical developments. Students look at culture as a whole, including developments in politics, philosophy, literature, the arts, and daily life. Students are expected to evaluate Western culture's impact on our present world. Upon completion of HUM 313, students should be able to articulate the impact western culture has had upon today's global culture.
Additional Information
---

Cyndia Clegg (HUM 212)
Distinguished Professor of English
cyndia.clegg@pepperdine.edu
310.506.4435
CAC 306

Sharyl Corrado (HUM 313)
Associate Professor of History
sharyl.corrado@pepperdine.edu
310.506.4549
CAC 110

Jacqueline Dillion (HUM 212, 313)
Assistant Professor of English
jacqueline.dillion@pepperdine.edu
310.919.6422
CAC 103 A

Philip Freeman (HUM 111)
Fletcher Jones Chair of Western Culture
philip.freeman@pepperdine.edu
310.506.6545
TAC 201 H

Katie Frye (HUM 313)
Assistant Professor of English
katherine.frye@pepperdine.edu
310.506.4271
CAC 102 B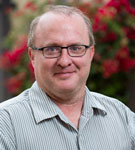 Bryan Givens (HUM 111, 212)
Associate Professor of History
Humanities Program Coordinator
bryan.givens@pepperdine.edu
310.506.4533
CAC 103 C

Jennifer A. T. Smith (HUM 111)
Associate Professor of English
jennifer.smith@pepperdine.edu
310.506.6265
CAC 103 E
Summer Faculty
International Programs HUM Faculty
Heidelberg
Bruno Lerner
Martin Sattler
Frequently Asked Questions
Does it matter in what order I take the three HUM classes?
Yes. Each course builds on both the knowledge and the skills practiced in the previous course.
Are HUM classes offered in the summer?
Yes. HUM 111, 212, and 313 are all offered in the summer.
Do I need to take the three HUM courses in three consecutive semesters?
No. They must be taken in order, but not necessarily consecutively. If you take HUM 111 your first year, you may wait until junior or senior year to take HUM 212 and 313.
I am in the Great Books program. Do I have to take all three HUM courses?
No. Great Books substitutes for one of the required HUM courses. Contact the Humanities Program Coordinator for permission to register for HUM 212 or 313.
I took Western Civilization/European History in high school (or at a community college). Why do I need to take it again?
The Western Culture sequence is a unique interdisciplinary program that focuses on the interaction and impact of various elements of culture, broader than a standard history class. Additionally, along with historical knowledge, they emphasize skills such as analysis, interpretation, synthesis, and evaluation. However, if you received a 5 on the AP World History or AP European History exam, you are eligible to substitute an upper-division humanities course to the fulfill the requirements for HUM 111 and/or HUM 212. If you have taken comparable Western Civilization courses at a community college before enrolling at Pepperdine, you may be eligible for credit for HUM 111 and/or HUM 212. Please contact the Program Coordinator, Dr. Bryan Givens, for details.
Why does Pepperdine focus on Western culture, and not other cultures?
Although Western culture is not superior to other cultures, it forms the basis of the society we live in today. In order to understand cultural interactions in an increasingly globalized world, we must recognize the influences—positive and negative—of Western culture historically and in the present, along with the impact of other world civilizations on the West. While the focus is Western culture, many HUM classes look at historical interactions between the West and other parts of the world.
Humanities isn't relevant to my major. Why do I have to take it?
While your major provides you with knowledge and skills in that field, humanities classes develop skills such as communication, creativity, empathy, problem-solving, critical thinking, and conflict resolution. These are valuable no matter what your field or future plans.
Are HUM classes in Malibu different from HUM classes in International Programs?
All HUM courses follow the same standards and Program Learning Outcomes. In International Programs, however, courses are often tailored to the local culture and environment. For example, students may be able to visit the historic sites and view the art they learn about in class.
Do I have to take HUM 111 before going on an International Program?
It is strongly recommended that students take HUM 111 (and ENG 101) before going abroad, as they are prerequisites for HUM 212, which many students take overseas.
Whom should I contact if I have questions or concerns?
The humanities program coordinator is Dr. Bryan Givens. The humanities program is housed within the division of Humanities and Teacher Education (CAC 300). The divisional dean is Dr. Stella Erbes.
"Humanities classes helped me gain an informed perspective on how cultures evolve. In my life, which has been spread across three continents, this has helped me to appreciate the diversity and beauty of humanity."
Aakriti Chhabra, B.A. in International Studies (Management), 2011
Digital Content Lead for Australia & New Zealand, ConvaTec
Melbourne, Australia
"As a product owner, I lead a team of engineers from diverse backgrounds and cultures to deliver software features to a complex search engine. Humanities taught me that difference is good; that other cultures approach problems differently; and that diversity makes problem-solving in a team more efficient. I'm grateful to work with such a diverse team and to gain new perspectives every day."
Abdullah Aldeghaither, B.S. in Business Administration, 2012
Product Owner, Aetna, Inc., Denver, CO
"Working in Uganda, the importance of culture is immediately apparent. It informs every aspect of my life as a minister, journalist, intercultural communicator, and global citizen. That's why I'm grateful for my education in the humanities, which provided categories to think critically about not only my own culture, but also how we can best interact with others."
Falon Opsahl Barton, B.A. in Journalism, B.A. in Hispanic Studies, 2015
Executive Editor, Kibo Group International, Jinja, Uganda.
"The information and skills acquired through humanities have helped me excel in my career as an army intelligence officer. The ability to analyze complex problem sets and articulate courses of action requires background knowledge, patience and creativity. Understanding the past is key to recognizing the motivations and viewpoints of people around the globe. This is invaluable in the intelligence field."
Kyle Johnson, B.A. in International Studies, 2016
Executive Officer (XO) in a Military Intelligence Company, 3rd Special Forces Group, United States Army
"Humanities taught me that one cannot fully understand society unless they open up their frame of reference to see how one notion is related to another—how various parts of culture are interconnected. As a counselor, this makes me a stronger advocate for my students. It helps me to understand the multifaceted causes behind a student's struggle and, most importantly, find the best solution."
Audralee Doll, B.A. in Psychology, 2016
School Counselor, Medina High School, Medina, New York