History Major and Minor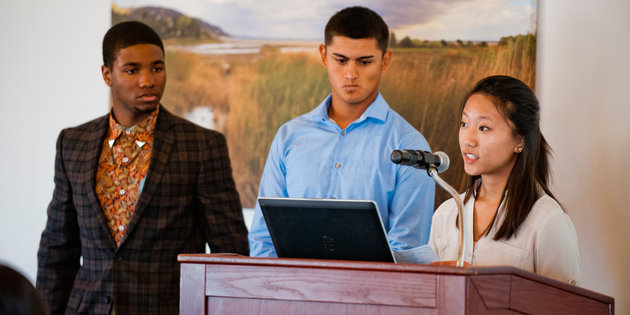 As a discipline encompassing every aspect of the human experience, the history degree program is essential to a liberal arts education. History majors learn to think constructively about the present by making connections to the past, and through persistent questioning of texts, convincing analytical reasoning, research skills, and effective oral and written communication.
History Degree
Our history major program helps students develop an understanding of the complex factors that have produced the civilization and conditions of the present century. Such an understanding is necessary for becoming responsible citizens, and provides a valuable background for many careers including government service, law, education, library science, business, journalism, and the arts.
History Minor
The history minor is an excellent complement to many majors, because the systematic study of the past helps students develop a deeper understanding of the complex factors that have produced present society.