Master of Fine Arts in Writing for Screen and Television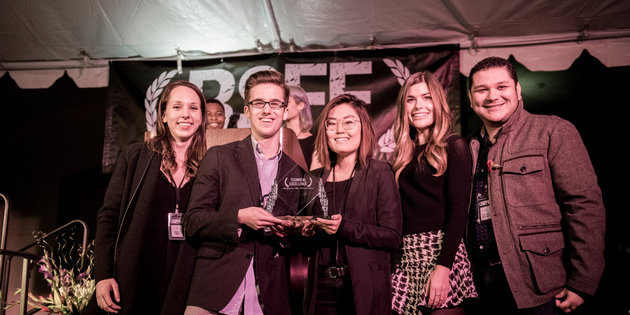 Storytellers as Cultural Leaders
Pepperdine's two-year MFA in Writing for Screen and Television prepares students to pursue vocations as screenwriters as well as to become cultural leaders in the entertainment industry. Hollywood professionals nurture, train, and support students in writing workshops and in courses that examine the storyteller in conversation with contemporary culture. Here at Pepperdine we take a values-centered approach to education and work to strengthen student lives in purpose, service, and leadership.
The MFA degree in Writing for Screen and Television will be awarded upon satisfactory completion of classes and approval of a Master's Thesis portfolio which will contain:
Ten-page vocational statement with the writer's approach to this vocation, including:

A statement of values, purpose, and goals as a cultural leader.
An outline/roadmap to accomplish these goals.

Thesis Project


Screenwriting Emphasis: two full-length screenplays (each 110-120 pages)
Television Emphasis: two 60-minute teleplays and two 30 minute teleplays
Or any combination of the two emphases above (approx. 180-240 pages), with the approval of the Thesis Director. The Master's Thesis Project and portfolio will be overseen by a thesis committee which will include the Program Director, a faculty member from Creative Writing, and a faculty member from Film Studies. The approval of the Thesis Project Committee is necessary for the awarding of the degree.
Connect with Us via Social Media