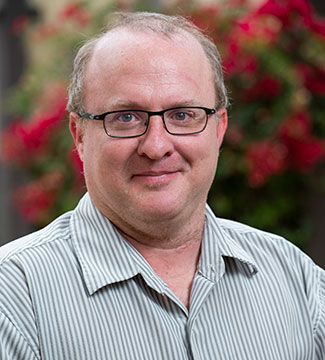 Bryan Givens
Associate Professor of History
History Program Coordinator
Humanities/Teacher Education Division
, Seaver College
CAC 103c
Education
PhD, Modern European History, University of California, Los Angeles, 2003
MA, Modern European History, University of California, Los Angeles, 1999
BA, Spanish, Texas Tech University, 1996
Published Research
Judging Maria de Macedo: A Female Visionary and the Inquisition in Early Modern Portugal. Baton Rouge: Louisiana State University Press, 2011.
"The Declinación of the Hidden One: Encubertismo During the Reigns of the Later Spanish Habsburgs." In Constructing Iberian Identities, 1000-1700. Ed. by T.W. Barton, M.A. Kelleher, and A.M. Zaldivar (Turnhout: Brepols, 2022). 107-120.
"'All Things to All Men': Political Messianism in Late-Medieval and Early Modern Spain." In Authority and Spectacle in Medieval and Early Modern Europe: Essays in Honor of Teofilo Ruiz. Abingdon-on-Thames: Ashgate, 2017. 58-70.
"The St. Paul of Sebastianism: Tracing the Millenarian Legacy of Dom João de Castro," Portuguese Studies Review 17, no. 1 (March 2010): 1-20.
"Sebastianism in Theory and Practice in Early Modern Portugal." In Braudel Revisited: The Mediterranean World, 1600-1800. Eds. Teofilo Ruiz, Geoffrey Symcox, and Gabriel Piterberg. Toronto: University of Toronto Press, 2010.
Book Reviews
Review of Las oraciones censuradas, by Marcela Londoño. Renaissance Quarterly 71, no. 3 (Fall 2021).
Review of Baptism, Brotherhood, and Belief in Reformation Germany: Anabaptism and Lutheranism, 1525-1585, by Kat Hill. Stone-Campbell Journal 20, no. 1 (Spring 2017).
Review of Power and Corruption in the Early Modern Portuguese World, by Erik Lars Myrup. In Bulletin of Spanish and Portuguese Historical Studies 40, no. 1 (2015).
Review of The Persecution of the Jews and Muslims of Portugal: King Manuel I and the End of Religious Tolerance (1496-7), by François Soyer. In the ASPHS Bulletin 38, no 1 (2013).
Glazer Institute Teaching Grant for Jewish Studies, Pepperdine University, 2011
Fulbright Researcher, Portugal, 2001-2002
Robert I. Burns Lecturer in Iberian History, UCLA, 2003
Member, American Historical Association
Member, Society for Spanish and Portuguese Historical Studies
Topics
Early Modern Popular Religion
Early Modern Social and Cultural History
Early Modern Spain and Portugal
Millenarianism and Messianism
The Inquisition
Courses
Ancient History
Medieval History
The Renaissance
The Reformation and Counter-Reformation
The Scientific Revolution and the Enlightenment
Early Modern Europe
Spanish History
The European Witch-Hunt