Outstanding Student Leaders: Public Relations Student Society of America
Jacqueline Cisneros
Did you know that being a public relations major requires you to obtain an internship for course credit in order to graduate? So how do you go about getting an internship? A good place to start is with PRSSA, otherwise known as the Public Relations Student Society of America. Jacqueline Cisneros is a sophomore from Orange County majoring in public relations with a marketing minor. Jacqueline became a member of PRSSA as a freshman when she switched her major from Psychology to Public Relations, and is now vice president of the chapter.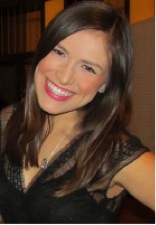 Cisneros was always involved in extracurricular activities in high school and figured college would be no different. Cisneros said she wanted to dive right into an organization that was going to help her develop within her major. "PRSSA stands for nurturing students interested in the public relations field through opportunities to meet professionals and other students" Cisneros said. "PRSSA holds its members to high ethical and academic standards, while striving for diversity."
Course work at Pepperdine can become overwhelming, and most students want to focus primarily on academics. But extracurricular activities such as PRSSA membership are also beneficial. From opportunities to network with professionals, to gathering with fellow public relations students for social events, PRSSA offers public relations majors an outlet to make connections within the field, possibly land you an internship, and maybe even a job. "I attended the PRSSA National Conference last October with the president of our chapter, Sam Lonigro, and was able to network with not only other students but had the opportunity to ask questions to a variety of Public Relations professionals" Cisneros said.
"I have gained a new confidence in myself through PRSSA, I never before would think of going up to the VP of Communications of General Motors at an event on my own." Cisneros' newfound confidence led to her position as vice president of the chapter as a sophomore and the desire to hold the title of president by the time she graduates. "In the future, I hope to work for a public relations firm and then later go back to school for my MBA and open up my own firm" Cisneros said.
Samantha Lonigro
Monday - 6:45 a.m., time for her daily yoga routine as she overlooks the grand Malibu sunrise. Samantha Lonigro, President of the Pepperdine chapter of the Public Relations Student Society of America, uses her morning as a tranquil beginning. She says yoga puts her in the right frame of mind as she undertakes the rest of her busy life.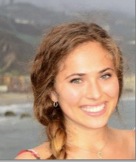 A senior, majoring in Public Relations with an Italian minor, Lonigro is self-diagnosed as "neurotically organized." She's an intern at the GRAMMY Foundation, director of public relations for REELSTORIES Film Fest, athletics department tutor and a member of Delta Gamma (DG) sorority.
A career in public relations wasn't always Lonigro's goal. She was initially interested in acting but didn't want to earn her degree in theater. During high school, she attended a six-week journalism and communications program that introduced her to the director and producer roles.
Lonigro said she made a public service announcement and her fascination with public relations began: "I realized that, rather than just being a figurehead for messages I wanted to help create them, and that's what interested me in PR."
After graduation, Lonigro said she hopes to get a job in communication for a few years, then go back to school to get her MBA. She then plans to start her own public relations agency with a mission of social justice and responsibility.