Outstanding Student Leaders: Debate
Lydia Evans
Senior debater Lydia Evans is approaching the end of her debate career, but her journey and experiences at Pepperdine have prepared her for life after graduation. Evans, a rhetoric and leadership major from Sacramento, Calif., came to Pepperdine two years ago. Dr. Sarah Stone Watt, Director of Forensics, saw Evans competing in a few debate tournaments with the Los Rios Community College debate team in Sacramento and offered her a debate scholarship for the team here at Pepperdine.
Evans' experience on the debate team has sharpened her research skills, critical thinking, and analytical skills. The skills she has acquired will assist her in reaching her goals of working for the Department of Education and someday becoming a state senator.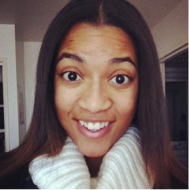 Since coming to Pepperdine, Evans has also been able to master the skill of forming her own arguments. "A good debater should research at least two hours a day," Evans said. "The amount of work you have to do to be a good debater is equivalent to a full time job."
"My most memorable tournament has been the Western Novice/JV Champs tournament with Los Rios Community College. My partner and I won first place in both my freshman and sophomore year," said Evans. "This tournament was difficult because it's essentially every school in our district who come and compete, but it was even more monumental because no other team had won first place two years in a row."
When asked how she manages her time, Evans said, "My planner is my best friend." She says she quickly learned to plan ahead and work with her teachers in order to stay on top of her schoolwork.
Evans describes debate as a great character building activity. Her experience winning almost every tournament with Los Rios Community College in Sacramento, compared to experiencing a few losses here at Pepperdine have taught her humility and how to interact with a variety of different people, partners, and coaching styles, she notes.
"My advice for incoming students is to figure out what your main priority is," Evans said. "I got involved with too much right away, but it is beneficial to think about what you want to do in the long run and to do what you enjoy the most. If you love it, you will be able to push through."
Luke Collins
Desire and dedication drives debater Luke Collins to tackle the limits of time. In addition to playing lacrosse and the viola, the sophomore economics major spends over eight hours a week researching arguments for what he considers the height of academic discourse--debate.
"It's a lot of time in the library, so you at least get a little bit smarter," Collins said, smiling.
He sought out the debate team before attending Pepperdine with a deep desire to develop communication and research skills. Collins considers his involvement with the team rewarding despite the demanding schedule. His drive stems not merely from a desire for pure knowledge, but also because employers seek effective communicators. He said he understands that as a debater, his proficiency in researching, analyzing and presenting information leads to job opportunities.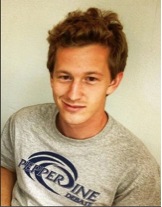 Collins competes in policy debate nationally, which requires intense research and focuses on the epistemological and ontological aspects of current events. Apart from hours of research, the debate team meets to collaborate and practice communication skills by conducting practice debates and speaking drills. "[Debaters] can't get very far on pure skill," said Collins. "The key to success is dedication and a commitment to doing the research. Your degree of success is directly correlated to your degree of dedication."
After just two years, he considers debate one of the defining aspects of his Pepperdine experience. Of his extracurricular activities, he values debate most because of the knowledge he acquires. "It is what consumes my idle mind. I don't zone out anymore, I zone into these weird arguments," Collins said.