Meet the Faculty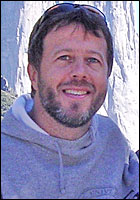 Gary Selby
Professor of Communication
Division: Communication Division
Office: Center for Communication and Business (CCB) 247
Phone: (310) 506-4930
E-mail: gary.selby@pepperdine.edu

PhD, Public Communication, University of Maryland, 1996
Master of Theology, Harding University Graduate School of Religion, 1984
BA, Harding University, 1980, Magna Cum Laude
Courses:
Communication and Leadership
Rhetorical Theory and Criticism
Persuasion, Propaganda, and Attitude Change
Public Speaking
Communication Research Methods
Key Awards/Affiliations:
Outstanding Dissertation Award, American Society for the History of Rhetoric, 1996
George Washington University Morton A. Bender Teaching Award, 1999
Top Paper Award, Rhetoric and Public Address Interest Group, Eastern Communication Association Annual Convention, 2001
Top Paper Award, Rhetoric and Public Address Division, Southern States Communication Association Annual Convention, 2003, 2005, 2006
National Communication Association, International Society for the History of Rhetoric, Southern States Communication Association
Academic Interests:
1) Professor Selby is interested in rhetorical theory and criticism, public address, and especially, in the role that communication plays in effective public and organizational leadership.
2) His research interests range from religious communication and religion and politics, to discourses related to racial conflict in American history.
3) Growing out of those interests, his research has examined the rhetoric of protest in the Abolition Movement and the Civil Rights Movement, and the use of religious rhetoric in recent U.S. presidential campaigns.
4) His research has also examined the ways that discourse in the New Testament functioned persuasively for early Christian audiences.
Selected Works:
"'Where Mitt Romney Takes His Family to Church': Mike Huckabee's GOP Convention Speech, the 'Mormon Hurdle,' and the Rhetoric of Proportion," Rhetoric and Public Affairs 16 (2013): 385-400.
"In Good Faith: John McCain's 'New Republican Majority' Address and the Problem of Religion and Politics," Southern Journal of Communication 78 (2013): 146-62. (Co-Authored with Prof. John Jones)
Martin Luther King and the Rhetoric of Freedom: The Exodus in America's Struggle with Civil Rights. Waco, TX: Baylor University Press, 2008.
"Preaching as Mimesis: The Rhetoric of the African American Sermon." In And the Word Became Flesh: Studies in History, Communication, and Scripture in Memory of Michael W. Casey. Ed. Thomas H. Olbricht and David Fleer. Eugene, OR: Pickwick Publications, 2009.
(Em)bodying the Faith: Baptism as Ritual Communication. Restoration Quarterly 48 (2006): 1-10.
Scoffing at the Enemy: The Burlesque Frame in the Rhetoric of Ralph David Abernathy. Southern Communication Journal 70 (2005): 134-45. (Finalist for the SCJ Rose B. Johnson Award for Outstanding Article in Vol. 70)
Mocking the Sacred: Frederick Douglass's 'Slaveholder's Sermon' and the Antebellum Debate over Religion and Slavery. Quarterly Journal of Speech 88 (August 2002): 326-41.
Framing Social Protest: The Exodus Narrative in Martin Luther King's Montgomery Bus Boycott Rhetoric. Journal of Communication and Religion, (2001): 68-93.
The Limits of Accommodation: Frederick Douglass and the Garrisonian Abolitionists. Southern Communication Journal 66 (Fall 2000): 52-66.
'Blameless at His Coming': The Discursive Construction of Eschatological Reality in 1 Thessalonians. Rhetorica 17 (Fall 1999): 385-410.
A Rhetorical Liturgy: Ephesians 1 and the Problem of Race Relations in the Early Christian Church. Advances in the History of Rhetoric 2 (Fall 1998): 11-20.
Paul, the Seer: The Rhetorical Persona in 1 Corinthians 2.1-16. In The Rhetorical Analysis of Scripture; Essays from the 1995 London Conference, pp. 351-73. Edited by Stanley E. Porter and Thomas H. Olbricht. Sheffield: Sheffield Academic Press, 1997.