Meet the Faculty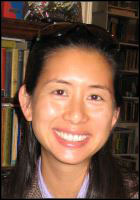 Jennifer Smith
Assistant Professor of English
Division: Humanities/Teacher Education Division
Office: Cultural Arts Center (CAC) 103E
Phone: 310-506-6265
E-mail: Jennifer.Smith@pepperdine.edu

PhD, Medieval English Literature, University of California, Los Angeles, 2012
PhC, Medieval English Literature, University of California, Los Angeles, 2009
MA, Medieval Rhetoric, Middle English, Old English, University of California, Los Angeles, 2007
BA, English, University of California, Los Angeles, 2003
Courses:
Introduction to Digital Humanities
Arthurian Literature
Shakespeare
The Inklings: J.R.R. Tolkien and C.S. Lewis (GE)
Western Culture (GE)
Key Awards/Affiliations:
UCLA Center for Medieval and Renaissance Studies, Affiliate
Medieval Association of the Pacific, Councilor
Academic Interests:
Digital Pedagogy
Middle English Literature
Philology
Reginald Pecock
Vernacular Theology
Selected Works:
"Fidelity in Versification: Modern English Translations of Beowulf and Sir Gawain and the Green knight," Studies in the History of the English Language, Volume IV, 2008 (121-154).
Performances:
"Loss and Logic: Reconstructing the Missing Part of Reginald's Pecock's Book of Faith." The Medieval Association of the Pacific, Las Vegas, 2018.
"Reginald Pecock as Editor: Corrections to The Book of Faith." After Chichele: Intellectual and Cultural Dynamics of the English Church, 1443 to 1517, Oxford, 2017.