About The Humanities and Teacher Education Division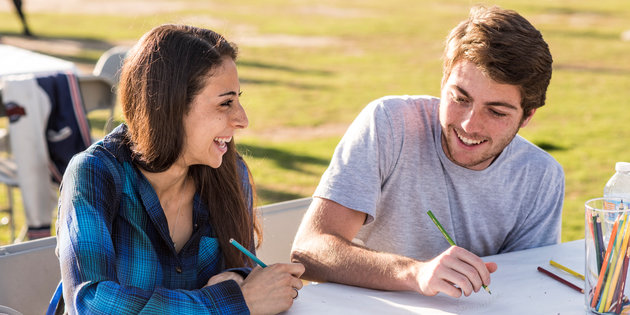 Each year, the HUTE Division sponsors a Symposium that gathers students, faculty, and members of the wider University to join in convivial discussion on a different thought-provoking topic each month.
Each spring graduating Seniors gather with faculty at an annual HONORS BANQUET to celebrate their academic accomplishments. We are proud that four of our graduates have been selected as Fulbright recipients.
The HUTE Division also sponsors EXPRESSIONISTS, the student literary and fine arts magazine that is published each spring. EXPRESSIONISTS is a multi-genre publication that is compiled and edited by Pepperdine undergraduates, and presented to the university community at a gala gathering each spring. The EXPRESSIONISTS staff also oversees a Coffeehouse gathering each semester where students from all disciplines are encouraged to share their work in an open microphone setting.
Please contact the following Program Directors for further information on specific programs: