Our Keck First Year Seminar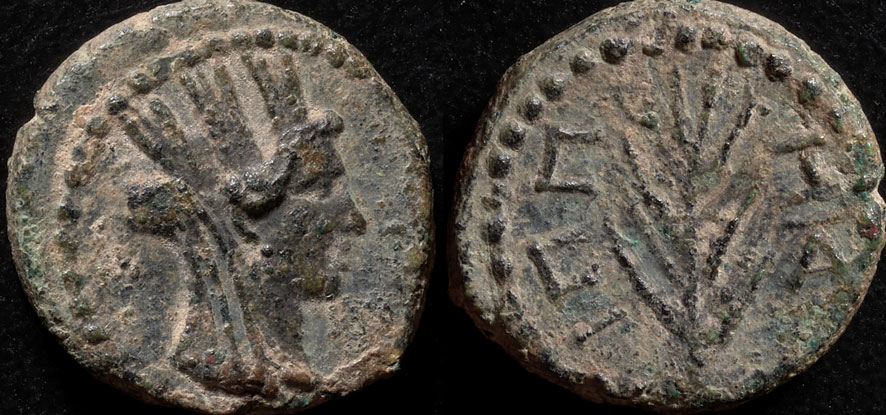 "Money, Power, and the Holy Land"
At the beginning of their first semester of college, students in GSRE199.06 (Keck First Year Seminar: Money, Power and the Holy Land) were handed ancient coins from the John Wilson Coin Collection, a collection of 1200 coins from the Holy Land collected by professor emeritus and noted archaeologist Dr. John Wilson. Dr. Wilson has graciously made his coins, dating from the 5th century BCE to the 15th century CE, available for student research. When handed these coins, the first year students knew next to nothing about the coins they were handed; they could not read Greek, Latin or ancient Hebrew, the languages of the coin, nor did they know much about the culture, religion, cities, or historical circumstances surrounding the coins.
Over the next three months, students immersed themselves in a study of the history of Israel from 100 BCE to 260 CE (the range of dates from which their specific coins came). They studied the coins as well as high resolution pictures of them, including images derived from Reflectance Transformation Imaging (a newer technology that allows researchers to view pictures of artifacts in close detail with light from variable angles), images which the students took and processed for themselves.
They presented their findings in the form of research posters. Here are two examples of what they were able to accomplish:
For More Information
For inquiries or for more information on the Keck First Year Seminar or the work being done with coins from the John Wilson Coin Collection, please contact Blanche E. Seaver Professor of Religion Dr. Ronald R. Cox, or William S. Banowsky Chair of Religion Dr. Randall D. Chesnutt.