Sustainability Minor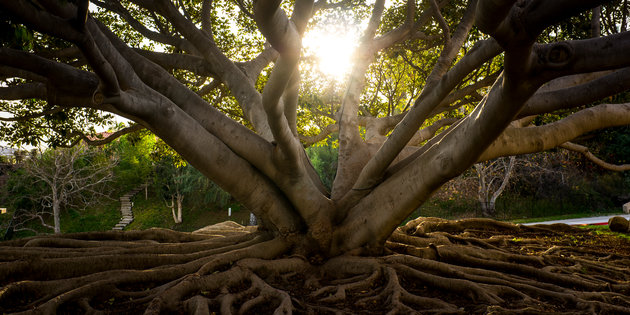 The Curriculum
Our interdisciplinary sustainability minor exposes students to environmental issues, allowing them a critical understanding of theological, philosophical, scientific, political, communicative, literary, business, and economic dimensions of contemporary global sustainability challenges. The sustainability minor is ideal for students who may pursue careers in law, ministry, government, journalism, or business, and for those interested in graduate school.
Our Students
Avery Davis ('16)

"The Sustainability Minor was a program unlike anything else at Pepperdine. The dialogue-centered classes and seminars provided an interdisciplinary portrait of the social and environmental problems facing our world, and a holistic discussion about the ethics and future prospects for issues like climate change. These experiences were particularly enriched by the faith perspective of the classes, which allowed us to engage the subjects through a Christian ethical lens.This amazing program prepared me for the working world, where knowledge of sustainability is increasingly important, as well as the public world, where I can serve my community with skill and awareness about social, environmental, and economic issues."

Elizabeth Teklits ('17)

"Participating in the Sustainability Minor has been an integral part of my Pepperdine experience. Engaging with students and faculty outside of my major provided me with a network of individuals with differing skills and backgrounds who are similarly interested in positive interaction with our planet. Additionally, the program expanded my knowledge and understanding of environmental issues, introducing me to various perspectives while developing my own. I appreciate the opportunity to dialogue openly about the ethical implications of our choices, and to apply the Christian faith to planetary responsibility and will take this foundation of knowledge with me far beyond graduation."

Amberly Gil ('17)

"The Sustainability Minor broadened my understanding of sustainability, providing me with the opportunity to consider the issues involved from a variety of disciplinary perspectives. As a result, I am more educated and passionate about a topic that is quickly becoming more urgent for businesses, governments, and both local and global communities. As the effects of climate change increase and the amount of non-renewable resources decrease, there is a need for more sustainable businesses and business practices. Adding this minor to my business-oriented major, helped me identify that need and enabled me to pursue, participate in, and advocate for sustainable business and a sustainable future."