Seaver Commencement Speaker
Sam Schmidt
Honorary Doctorate Recipient: Sam Schmidt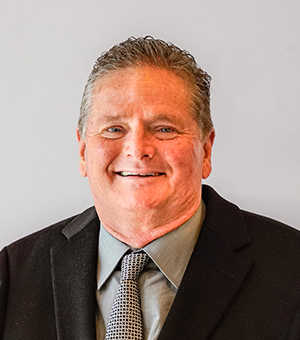 Sam Schmidt is chairman of the board for Conquer Paralysis Now (CPN), a Las Vegas-based nonprofit that funds research and treatment efforts to find a cure for paralysis. In 2018, CPN opened DRIVEN NeuroRecovery Center, a resource for those with neurological disorders to receive therapy and use inclusively designed fitness equipment. Mr. Schmidt also serves on the board of directors for BraunAbility, which creates wheelchair-accessible vehicles adapted for more widespread mobility that are used in more than 70 nations.
After beginning his professional career as a hospital administrator and purchasing his father's auto parts company in 1989, Mr. Schmidt went on to work with such entrepreneurial brands as Arnette Sunglasses and Copart, a car auction service. Alongside his business roles, he turned a lifelong interest in car racing into an active pursuit, beginning to drive at the amateur level and moving up to professional competition, driving his first race in the Indianapolis 500 by 1997.
Mr. Schmidt endured a life-altering crash in 2000, rendering him a person with quadriplegia. With great fortitude, he chose not to view the accident as something that would shift the world into park, but instead kept his drive aimed forward and used his caring energy to advocate for members of the disability community. His compassionate and giving spirit was evident during Mr. Schmidt's time at Pepperdine, where he was a member of the inaugural class of the service-oriented fraternity Psi Upsilon.
Mr. Schmidt has received, among others, the Gateway to a Cure Award, the Humanitarian Award from the Las Vegas Walk of Stars Foundation, and the Christopher and Dana Reeve Foundation's Visionary Leadership Award. In 2009 Mr. Schmidt was honored with the Distinguished Alumnus Award from Pepperdine and was inducted into the Nevada Sports Hall of Fame in 2017. Thanks to modern technology, Mr. Schmidt has been able to race vehicles operated by breath and head movements at speeds upward of 200 miles per hour. As founder of Schmidt Peterson Motorsports, he hopes to one day lead his team to win an Indy 500 race, not as a driver but as an owner.
Sam Schmidt earned a bachelor's degree in business administration from Seaver College in 1986. In 1987 he received an MBA in international finance from the Graziadio Business School.