Seaver College Graduation Information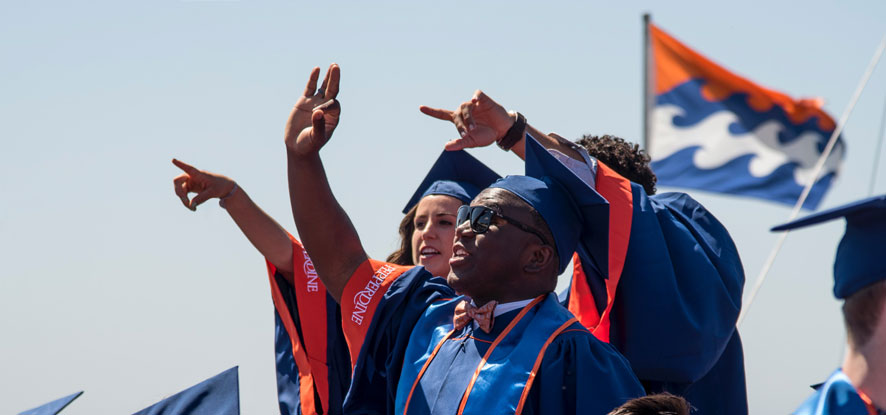 Commencement Ceremonies
Seaver College is pleased to announce that both the May 21 commencement ceremony for the Class of 2020 and the May 22 commencement ceremony for the Class of 2021 will proceed. Each graduate will be granted two tickets for guests. Both commencement ceremonies will be live streamed for guests who are unable to attend. For additional details about the ceremonies, please visit the May 2021 FAQs page.
Regalia Rentals: Attending Graduates
Graduates attending the ceremony in person are not required to take action until the regalia distribution day. Pepperdine will communicate details about the distribution by May 7 at the latest. The regalia will be provided by Herff Jones free of charge but it must be returned after the ceremony. Regalia will be distributed based on sizing (height), no reservations are required. Students interested in purchasing sash/stoles will be able to do so on the distribution day.
Regalia Rentals: Non-attending Graduates
Graduates who will not be participating in the commencement ceremonies may rent a cap and gown directly from Herff Jones to have them shipped to their homes. Due to delayed shipping and COVID-19 cleaning protocols, regalia rentals may take several weeks to arrive. There will be a charge to rent regalia and for shipping.