W. David Baird Distinguished Lecture Series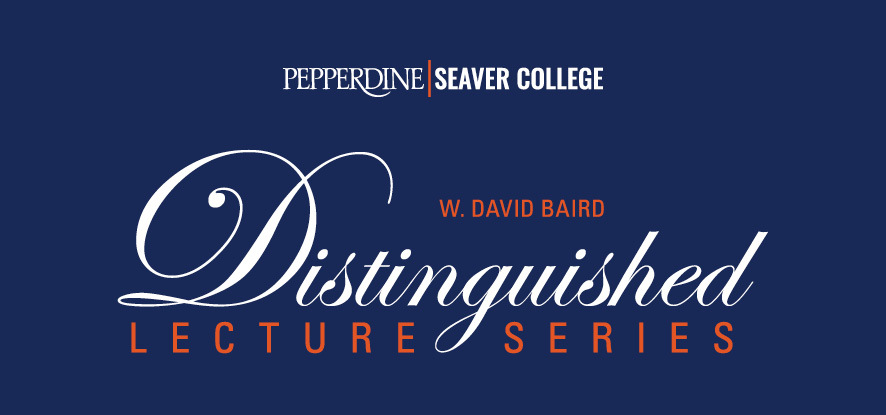 In compliance with Pepperdine's COVID 19 planning and preparedness policies, Seaver College will not be hosting any W. David Baird Distinguished Lectures for Fall 2020 term. While we hope to kick-start the new year 2021 with a list of distinguished speakers, we will be cautious as we follow the advice of the World Health Organization, the Centers for Disease Control and prevention, and the Los Angeles County Department of Public Health. You can contact the Seaver Dean's office at 310.506.4280 and we will include you in our communications for this program.
---
Pepperdine University's Seaver College of Letters, Arts, and Sciences is proud to present the W. David Baird Distinguished Lecture Series. When available, videos of past events are available online in the archives below.
The Distinguished Lecture Series is made possible through the support of Melanie and Richard Flamminio, the Seaver College Board of Visitors, and the Seaver Parents Association.
---
Event Schedule