Class of 2020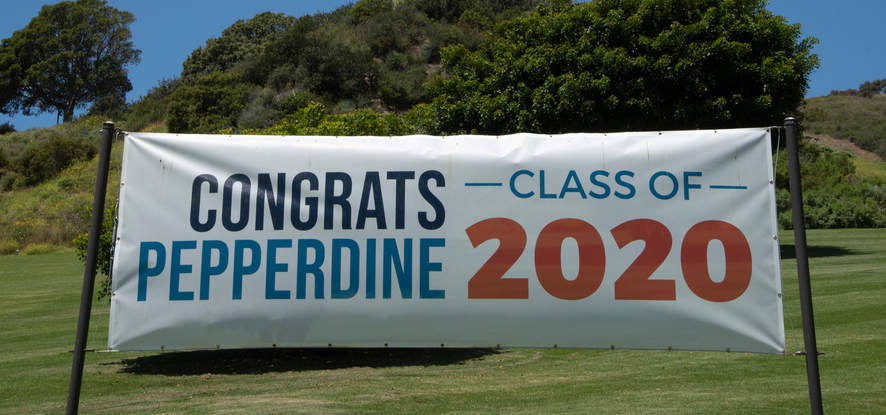 Commencement: May 21, 2021
Seaver College is pleased to announce that the May commencement ceremony for the Class of 2020 will proceed. The ceremony will take place on Alumni Park on Friday, May 21 at 3:30 PM. For additional information regarding ticketing, eligible guests, and safety requirements, visit the May 2021 Commencement FAQs page.


Livestream and Programs
The commencement ceremony will be livestreamed for guests who are unable to attend. Livestreams will beging 15 minutes prior to the start of the ceremony.
Ticketing and Guest Attendance
Tickets for the Class of 2020 May commencement ceremony will be available at the Seaver commencement ticketing website starting Friday, May 7. Each graduate will be granted two tickets for guests.
The first round of ticketing will close at 9:30 AM on Friday, May 14. If seating remains available after the initial allocation of tickets, you will be notified by the ticketing system that additional tickets will be available beginning Monday, May 17.
Tickets will be emailed to the graduate for distribution to their guest(s), and graduates will have the ability to forward the tickets to all guests. In order to gain entry to the ceremony site, guests will be required to present either a printed hard copy ticket or display the ticket on their phone. Attendees who do not receive their ticket should contact their graduate.


Regalia Distribution
Graduation regalia must be picked up by the graduate in advance of the commencement ceremonies on Thursday, May 20, 2021, from 9 AM to 7:30 PM at the Malibu campus in the Drescher Graduate Campus parking lot. This will be a drive-through event restricted to graduates. Additional details, including the process to reserve a time period for regalia pick-up, will be shared no later than Wednesday, May 12.
For the safety and enjoyment of all graduates and staff, please review the following regulations when picking up your regalia:
You are required to stay in your vehicle at all times, except for using the restroom at a designated location. You will not have access to any buildings or the bookstore.
All graduates in a vehicle will be required to pass a COVID-19 health screening prior to driving onto campus.
All graduates in the vehicle must have a face covering and it must be worn any time the car windows are open (e.g. check-in) or when using the restroom.
If you are picking up regalia for a classmate, please have their name and CWID ready.
Graduates are highly encouraged to carpool with members of the same household to minimize traffic and environmental impacts during regalia distribution.
If you are unable to pick up your regalia on May 20, there will be a limited opportunity to obtain your regalia immediately preceding the ceremony. Due to COVID-19 restrictions and possible delays, we strongly encourage all students to pick up their regalia on May 20.
Honor cords will be distributed prior to the ceremony. If you are picking up an honor cord, please arrive at Alumni Park at 2 PM. All other graduates should arrive between 2:30 PM and 2:45 PM. Students should go directly to the designated student check-in booths to check in.